Uzroci i posledice klimatskih promena
Causes and consequences of climate change
Authors
Doljak, Dejan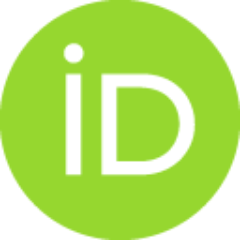 Petrović, Ljubica
Contributors
Luković, Jelena
Đorđević, Aleksandar
Conference object (Published version)

Abstract
U petom izveštaju Međuvladinog panela o klimatskim promenama konstatovano je "nesumnjivo zagrevanje klimatskog sistema", ali i da je "veoma verovatno da je čovek glavni uzrok zagrevanja od sredine 20 veka". Projekcije promena u klimatskom sistemu, izvedene na osnovu različitih modela i scenarija antropogenih delovanja, ukazuju na porast globalne temperature do kraja 21. veka u intervalima od 1,5 do 4,8°C. Na osnovu ovih projekcija Radna grupa II, u okviru IPCC-a, ukazuje na rizike sa kojima će se čovečanstvo suočiti u budućnosti, kao i mogućnosti za prilagođavanje. Paralelno sa teoretičarima koji u centar globalnog zagrevanja stavljaju čoveka, razvijala se jedna manja, i ne tako glasna, grupa skeptika, koja poseduje uverljive dokaze da se zapravo radi o prirodnom kolebanju klime. Da li nam preti globalno zagrevanje ili je čovečanstvo na pragu novog ledenog doba? U ovom radu iznećemo tvrdnje i jednih, i drugih o promenama klime, i pokušati da odgonetnemo da li su ove promene koje oseća
...
mo u stvari lokalnog karaktera.
In the fifth report of the Intergovernmental Panel on Climate Change it was concluded that "warming of the climate system is unequivocal" and that it is "extremely likely that the human has been dominant cause of the observed warming since the mid- 20th century". Projections of changes in the climate system derived from various models and scenarios of anthropogenic forcings indicate an increase in global temperatures by the end of 21st century in the interval of 1.5 to 4.8°C. Based on these projections, the Working Group II under the IPCC, indicates the risks that the mankind will be faced in the future, as well as the opportunities for adaptation. Parallel with the theorists who put the human in the center of global warming, it has been developing a small and not so loud group of skeptics, who has credible evidence that these changes are actually natural climate fluctuations. Is the global warming threatening us or is humanity on the doorstep of a new ice age? In this paper we will pr
...
esent the claims of both parties on climate changes, and try to figure out if these changes, that we feel, has actually local character.
Keywords:
efekat staklene bašte / ostrva toplote / Sunčeve pege / kosmičko zračenje / lokalni aerozagađivači / greenhouse gasses effect / heat islands / Sunspots / cosmic radiation / ocal air polluters
Source:
Zbornik radova mladih istraživača / Osmi naučno-stručni skup sa međunarodnim učešćem Planska i normativna zaštita prostora i životne sredine, 2015, 13-21
Publisher:
Beograd: Asocijacija prostornih planera Srbije; Geografski fakultet
Projects: