Aspekti integracije treće i četvrte generacije potomaka srpskih radnih migranata u Beču
Aspects of the Integration of Third and Fourth Generations of Serbian Migrant Workers in Vienna
Authors
Rašić, Miloš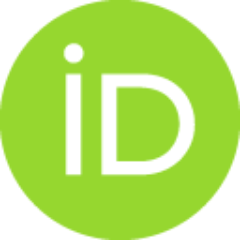 Antonijević, Dragana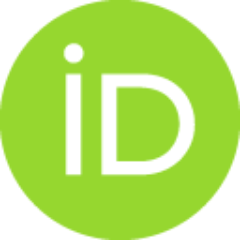 Article (Published version)

Abstract
U fokusu ovog rada su pripadnici treće i četvrte generacija potomaka srpskih radnih migranata koji žive u Beču. Ova imigrantska zajednica nastala je doseljavanjem srpskih radnih imigranata, tzv. gastarbajtera, koji su od kraja Drugog svetskog rata odlazili na privremeni rad u Austriju. Upravo njihovi (pra)unici i (pra)unuke čine treću i četvrtu generaciju. Namera nam je da kroz rezultate sprovedenog istraživanja tokom 2020. godine pokažemo prisutne oblike identifikacije pripadnika treće i četvrte generacije potomaka srpskih radnih migranata. Na taj način preispitaćemo koncept integracije, koji je u svojoj osnovi zapravo esencijalistički i nacionalan, te ukazati na procese integracije i transnacionalnih veza naše ciljne grupe. Zbog vanrednog stanja izazvanog pandemijom korona virusa, istraživanje je sprovedeno anketno i online uz pomoć Google upitnika, dok je uzorkovanje bilo neprobabilističko i eksponencijalno nediskriminativno.
This paper focuses on the integration of the third and fourth generations of descendants of Serbian migrant workers residing in Vienna, Austria. This immigrant community emerged as a result of the influx of Serbian guest workers who have been moving to Austria for temporary employment since the end of World War II. The third and fourth generations consist of their (great) grandchildren. The objective of this study is to examine the current state of their integration, based on the findings of research undertaken in 2020. Somehow paradoxically, we explore the following research question: to what extent are the third and fourth generation descendants of migrants, who were born and raised in Austria, integrated into the socio-cultural and political system of Austria, given that they are still perceived as 'persons of migrant origin'? In this study, we re-evaluate the concept of integration, which tends to essentialise national identity, and emphasise the dynamic nature of the i
...
ntegration process and the transnational connections of our target group. Due to the COVID-19 pandemic and the resulting state of emergency, the research was conducted online using Google surveys. We employed non-probabilistic and exponentially non-discriminatory sampling, utilising the 'snowball' sampling approach. A total of 73 individuals participated in the survey, which comprised 12 sections with 70 open and closed questions. Of the participants, 43.8% were men, 50.68% women, and 5.47% did not declare their gender. We adopted four criteria under which to analyse the integration processes based on the collected data and the responses of our respondents: cultural, structural, social, and emotional. The cultural factor refers to the acquisition of knowledge and skills, such as language proficiency and understanding of social norms. Structural integration involves the positioning and participation of migrants in key aspects of the host society, particularly the job market. Social integration encompasses interactions and connections with the local community and other groups, including marriage, friendships, and interactions beyond one's own ethnic group. Lastly, emotional integration relates to elements of identification, a sense of belonging, and the various ways in which immigrants maintain connections with their own cultural group. We view integration as a dynamic and interactive phenomenon influenced by three parties: the country of origin (Serbia), the immigrants themselves, and their descendants. Thus, we investigate all three factors, while frequently highlighting intergenerational disparities in the integration process. In addition to the concept of integration, we incorporate contemporary interpretations of transnationality in this study, demonstrating that even members of the third and fourth generations of Serbian labour migrants maintain strong cultural ties and utilise cultural elements from both their ancestors' country of origin (Serbia) and the country in which they were born and raised (Austria). Ultimately, we conclude that they are equally integrated into both the Serbian immigrant population in Austria and the society of their origin country, while maintaining significant transnational and emotional connections with Serbia.
Cet article se concentre sur les représentants de la troisième et de la quatrième génération des descendants des travailleurs temporaires serbes qui vivent à Vienne. Cette communauté immigrée à Vienne s'est formée du fait de l'arrivée des travailleurs temporaires serbes, appelés gasterbeiters, qui depuis la fin de la Deuxième Guerre mondiale partaient travailler temporairement en Autriche. Ce sont justement leurs (arrière) petits-fils et (arrière) petites-filles qui représentent la troisième et la quatrième génération. Notre intention est de montrer, à travers les résultats d'une recherche menée au cours de 2020, les formes d'identification présentes chez les représentants de la troisième et de la quatrième génération des descendants des travailleurs temporaires serbes à Vienne. De cette manière, nous allons réexaminer le concept de l'intégration, qui est en réalité dans son fondement essentialiste et national, puis rendre compte du processus d'intégration et des relations t
...
ransnationales établies par notre groupe cible. En raison de l'état d'urgence provoqué par la pandémie de covid, la recherche a été menée par un sondage en ligne, à l'aide d'un questionnaire Google, alors que l'échantillonnage a été non probabiliste et exponentiellement non discriminatoire.
Keywords:
srpski radni imigranti / treća i četvrta generacija / integracija / transnacionalnost / Austrija / Srbija / third and fourth generation Serbian working immigrants / integration / transnationality / Austria / Serbia / travailleurs temporaires serbes à l'étranger / troisième et quatrième génération / intégration / transnationalité / Autriche / Serbie
Source:
Etnoantropološki problemi / Issues in Ethnology and Anthropology, 2023, 18, 2, 401-439
Publisher:
Beograd : Univerzitet u Beogradu, Filozofski fakultet - Odeljenje za etnologiju i antropologiju
Funding / projects: