Везане основе домаћег (словенског) порекла у морфемској и творбеној структури српског језика
Authors
Јовановић, Владан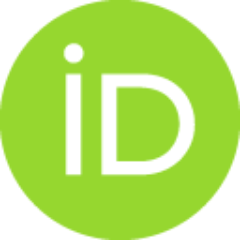 Article (Published version)

,
Матица српска
Abstract
У раду се анализирају речи са везаним основама домаћег (словенског) порекла из угла њихове морфемске и творбене структуре. Уз морфемску и творбену анализу речи, дат је осврт и на друга питања, као што је питање промена у морфемској структури речи, одређење термина везана основа према другим мање или више сродним појмовима и терминима итд.
The article analyzes the words with bound bases of the Serbian (Slavic) origin in terms of their morphemic and word-formation structure. After the morphemic and formative structure, the article gives a brief overview of other issues such as the issue of changes of the morpheme structure of words, the definition of the term vezana osnova to other more or less similar concepts and terms, etc.
В статье рассматриваются слова со связанными исконно сербскими (славянскими) основами с точки зрения их морфемной и словообразовательнной структур. Исходя из того, что понятие 'связанные исконно сербские основы' в сербской лингвистической литературе чаще всего ассоцируется с категорией приставочных глаголов, автор также представил – на материале определенного числа примеров – основы и других частей речи. Наряду с морфемным и словообразовательным анализами, в работе дан краткий обзор других вопросов, в том числе вопрос изменений в морфемной структуре слова, а также определение термина 'связанная основа' по отношению к другим более или менее родственным понятиям и терминам.
Keywords:
везана основа / морфемска структура / творбена структура / савремени српски језик
Source:
Зборник Матице српске за филологију и лингвистику, 2016, LIX, 103-113
Projects: