Standardizing Vlach Romanian in Eastern Serbia: A Remissive Issue
Authors
Sorescu-Marinković, Annemarie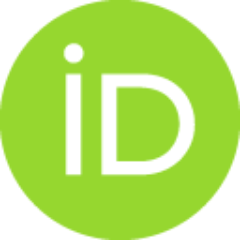 Huțanu, Monica
Contributors
Nomachi, Motoki
Kamusella, Tomasz
Book part (Draft)

Abstract
This chapter analyzes the recent standardization of Vlach Romanian in Eastern Serbia, comparing it with the incipient standard creation of the same variety in the mid-20th century. In the beginning, the authors present the political context of the region in the interwar period. This is instrumental in understanding the first attempt to standardize Vlach Romanian, shortly after World War II, triggered by a change in the status of the speakers of Vlach Romanian. Even if there is no claimed continuity to the post-WWII attempt at standardizing the vernacular, the authors show that the recent codification of Vlach Romanian, in the early 21st century, is not a new issue but, in Victor Friedman's words, a remissive issue. They analyze the language planning phases and focus on the social actors involved in the process, who conceive standardizing the variety as a means of giving it legitimacy as a fully developed language, on the one hand, and as a language different from Romanian, on the other
...
hand. Finally, a few observations on the current use of Vlach Romanian and the anti-standardizing movement are made.
Keywords:
language standardization / minority languages / sociolinguistics / Vlach / Romanian language / Serbia / language policy / language ideology
Source:
Languages and Nationalism Instead of Empires, 2023, 244-263
Publisher:
Abingdon : Routledge
New York : Routledge
Related items
Showing items related by title, author, creator and subject.
Мандић, Марија; Верват, Стејн

(

2022

)

Борисов, Сергей А.; Пилипенко, Глеб П.

(Београд : Српска академија наука и уметности, Београд : Институт за српски језик САНУ,

2020

)

Илић (Мандић), Марија

(Будимпешта : Мађарско етнографско друштво, Будимпешта : Самоуправа Срба у Мађарској, Budapest : Magyar Néprajzi Társaság, Budapest : Szerb Országos Önkormányzat,,

2011

)