Women's Education, Knowledge and Competence in Ancient Greece
Žensko obrazovanje, znanje i kompetencije u antičkoj Grčkoj
Authors
Stevanović, Lada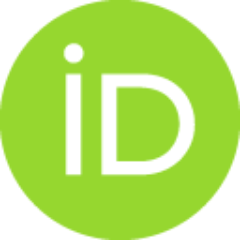 Article (Published version)

Abstract
The paper deals with women's education in Ancient Greece. In ancient times, women were dominated by men throughout the Greek world, while their roles and competence were strictly defined (albeit differently across various city-states). Although not all women were deprived of education, their education was almost never organized by the city-state. Women's knowledge and voice were never welcome in the public domain. However, the picture of women's education, knowledge and competences is not one-dimensional and it would be wrong to claim that those did not exist. Foreign women sometimes had more freedom of education and free communication with men than Greek citizens' wives (especially in Athens); education was also available for girls from rich families; some city-states other than Athens were less restrictive towards their women. The other aspect of the issue was the fact that there was some knowledge available to women, and in some professions, women did not
...
appear as an exception, but rather as a rule. Such was the case of midwives, women physicians and herbal specialists/pharmacists. Their prominent role in the private domain did not only involve care of home and closest kin, but also rituals, and this should be considered an important aspect of women's competence. However, researching women's education and knowledge in antiquity is a difficult task, because veils of silence were cast over women's voices in ancient times, including those that attempted to break through the barriers of their age.
Rad istražuje obrazovanje žena u antičkoj Grčkoj. U doba antike, žene su bile podređene muškarcima širom grčkog sveta, a njihova uloga i kompetencije strogo su bili definisani (doduše na različit način u različitim polisima). Iako je bilo žena kojima je obrazovanje bilo dostupno, ono gotovo nikada nije bilo organizovano od strane polisa. Žensko znanje i ženski glas nisu bili dobrodošli u javnom prostoru. Pa ipak, slika ženskog obrazovanja, znanja i kompetencija nije jednodimenzionalna i bilo bi pogrešno tvrditi da su ih žene bile u potpunosti lišene. Strankinje su katkada uživale veću slobodu u pogledu obrazovanja i slobodne komunikacije sa muškarcima nego supruge grčkih građana (pogotovo Atinjana); obrazovanje je bilo dostupno devojkama iz bogatih porodica. Sa druge strane, činjenica je da su postojala znanja i profesije koji su bili dostupni ženama i u kojima su se one često pojavljivale. To je bio slučaj sa babicama, lekarkama i biljarkama/farmaceutkinjama. Dominantna uloga
...
žena u privatnom domenu nije samo podrazumevala brigu o kući i najbližim srodnicima, već i nadležnost u ritualnom domenu koja je spadala u žensku kompetenciju. Pa ipak, istraživanje ženskog znanja i obrazovanja u atnici nije jednostavno, pre svega zbog velova tišine kojima su obavijeni ženski glasovi u antici, uključujući i one koji su pokušali da se probiju kroz barijere sopstvenog doba.
Keywords:
women / education / knowledge / competence / private domain / public domain / death rituals / žene / obrazovanje / kompetencije / privatno / javno / pogrebni rituali
Source:
Filozofija i društvo / Philosophy and Society, 2023, 34, 1, 43-58
Publisher:
Beograd : Institut za filozofiju i društvenu teoriju / Belgrade : Institute for Philosophy and Social Theory
Funding / projects: