A wail of two cities: radiophonic composition Lacrimosa by Ivana Stefanović
Authors
Maglov, Marija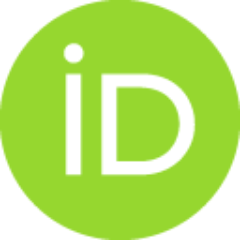 Conference object (Published version)

,
Marija Maglov
Abstract
In 1993, Serbian composer and radio artist Ivana Stefanović created Lacrimosa for the Vienna program Kunstradio – Radiokunst. Stefanović states that she was deeply upset and agitated after hearing the recording of a mother from Sarajevo (Bosnia and Herzegovina) speaking about her three sons and the horrors of the Balkan wars. In this paper, I suggest discussing how the idea of wailing and lamenting was artistically reimagined, reinterpreted and explored in an art form that relies on collage, montage and cultural references through music, poetry and field recordings. The sound recording of a wailing mother is interwoven with classical music, recordings of Muslim and Eastern Orthodox prayers, Sephardi Jewish song and poetry. This variety underlines the idea of universality of grief in different religions and cultures. Excerpts from Lacrimosa compositions from the Western classical music tradition, as well as the reading of the poem Lament over Belgrade by Miloš Crnjanski, also bring forw
...
ard past artistic interpretations of lament. Finally, public outcry was included in the form of field recordings of antiwar protests in Sarajevo and Belgrade. The author suggests that because of the recording of antiwar protests, combined with other mentioned materials, the composition could be understood as a wail of two cities in shared rage and grief opposing divisive nationalistic politics that lead to exiled and displaced people as the inevitable outcome of war.
Keywords:
Lacrimosa / Ivana Stefanović / radio art / radiophony / Ars Acustica / lament / Kunstradio / antiwar / 1993 / Sarajevo / Belgrade / radiofonija / antiratna umetnost
Source:
Laments lost or alive and well. International Conference of the Lament Tradition, 2023
Funding / projects:
Note:
Sažetak objavljen u knjižici apstrakata međunarodne konferencije "Laments lost or alive and well", održane od 15. do 17. maja 2023. godine u Helsinkiju, Finska, u organizaciji Karelijskog kulturnog društva, Finskog književnog društva Finske akademije. The abstract was published in a book of abstract of international conference "Laments lost or alive and well", held in Helsinki, Finland, from May 15 to 17 2023 and organised by Karelian Cultural Society, Finnish Literature Society and Academy of Finland.