Humanizovanje dvojstva ljubavi: Anica Savić Rebac o Euripidovom Erosu
Humanizing Love's Duality: Anica Savić Rebac on Euripides' Erôs
Authors
Šijaković Maidanik, Đurđina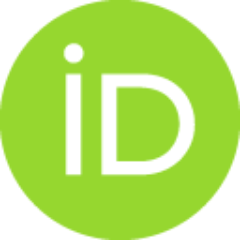 Book part (Published version)

,
Etnografski institut SANU
Abstract
U doktorskoj disertaciji Predplatonska erotologija (1932) Anice Savić Rebac – čija je tema obilјežila život, rad, pa i smrt autorke – posebno mjesto ima Euripid, najmlađi od trojice velikana grčke tragedije. Nјemu je, zapravo, posvećeno čitavo jedno poglavlјe: "Strast i mudrost". Prema Anici Savić Re bac, Euripid kao "pjesnik duše" i "pjesnik antinomija" staro dvojstvo nadlič nog i ličnog Erosa u potpunosti svodi na oblast duše i preoblikuje u kontrast duhovne/mudre/umjerene i strasne/bezumne/prekomjerne lјubavi. Autorka pozicionira Euripidovu misao kao Platonovu prethodnicu, tj. kao neophodni stepenik ka vrhuncu erotologije. U radu će se detalјnije prikazati pomenuti segmenti rasprave o Euripidovom Erosu. Naročita pažnja će biti data tvrđenju Anice Savić Rebac da je Euripidovo težište u plemenitoj, blagorodnoj lјubavi da bi se osvijetlili značaj i odlike njenih uvida, s obzirom na kritiku Euripida i savremeno izučavanje erosa u tragediji. Na osnovu uvidâ u ovo pogl
...
avlјe, pokazaće se autorkina širina u sagledavanju književnosti, njoj svojstvena perspektiva istorije ideja, naročito važna mjesta analize i poente, i ukazati na mjesta na kojima bi buduća naučna pregnuća mogla nastaviti. Kao posebno inspirativno mjesto u tekstu ispostaviće se autorkin fokus na Laodamiji iz Euripidove izgublјene drame Protesilaj.
Euripides, the youngest of the three great Greek tragedians, has a special place in Anica Savić Rebac's 1932 doctoral thesis, Pre-Platonic Erotology. Indeed, the theme of the thesis marked her life, work, and even death, and an entire chapter of the thesis, "Passion and Wisdom," is dedicated to him. According to Rebac, Euripides as a "poet of the soul" and a "poet of antinomies" completely reduces the old duality of suprapersonal and personal Eros to the realm of the soul and transforms it into a contrast between spiritual / wise / moderate and passionate / mindless / excessive love. Th e author positions Euripides' thought as the predecessor of Plato's, i.e. as a necessary step towards the pinnacle of erotology. Th is paper presents in more detail the above mentioned segments of the discussion on Euripides' Eros, with particular attention paid to Rebac's claim that Euripides focuses on noble, loft y love, in order to shed light on the signifi cance and characteristics of her insights,
...
given the criticism of Euripides and the contemporary study of Eros in tragedy. Based on the insights in this chapter, the author's breadth in understanding literature, her inherent perspective on the history of ideas, especially important focuses of analysis and points, will be highlighted, and areas where future academic eff orts could continue will be indicated. The author's focus on the character Laodamia from Euripides' lost play Protesilaus will be a source of particular inspiration.
Keywords:
Anica Savić Rebac (1892–1953) / Euripid / Eros / istorija ideja / klasične nauke / Euripides / Erôs / history of ideas / classical studies
Source:
Rod, znanje i moć: istorija, nasleđe i značaj naučnica u Srbiji / Gender, knowledge and power: history, heritage and significance of women scholars and scientists in Serbia, 2022, 35-51
Publisher:
Beograd : Etnografski institut SANU / Belgrade : Institute of Ethnography SASA
Funding / projects:
Note:
Zbornik radova Etnografskog instituta SANU 34 / Collection of Papers of Institute of Ethnography SASA 34