Zaostavština Mihovila Logara u Odboru za zaštitu srpske muzičke baštine SANU
Zapuščina Mihovila Logarja v Odboru za zaščito srbskega glasbenega izročila SANU
Authors
Radovanović, Bojana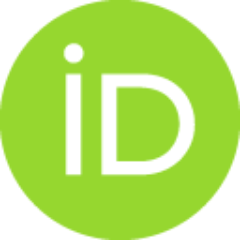 Golubović, Marija
Contributors
Đukanović, Maja
Milenković Vuković, Biljana
Article (Published version)

Abstract
Tekst je posvećen zaostavštini kompozitora Mihovila Logara (1902–1998) koja je pohranjena u Odboru za zaštitu srpske muzičke baštine SANU. Krajem 2018. godine, članovi i saradnici Odbora postigli su dogovor sa Logarovom porodicom i naslednicima zaostavštine i autorskih prava – ćerkom Svetlanom i sinom Mihovilom – i potpisali ugovor o poklanjanju ove građe Odboru. Tom prilikom, Odboru su na čuvanje, sa idejom dalje prezervacije, pripali rukopisi, štampane partiture i kopije Logarovih kompozicija. U pitanju su dela različitih žanrova: solistička (kompozicije za klavir, flautu, gitaru), solo pesme, horska, kamerna, koncertna, orkestarska i scenska muzika (opere, balet, muzika za pozorište). Ovaj tekst ima za cilj da predstavi ovu građu široj naučnoj javnosti u godini obeležavanja godišnjice rođenja Mihovila Logara, te najavi njenu digitalizaciju u saradnji sa Audiovizuelnim arhivom i centrom za digitalizaciju SANU, koja će ovaj vredan materijal približiti kako istraživačima i proučavaoc
...
ima, tako i zainteresovanoj publici svih profila. Poseban doprinos ovog rada dat je u vidu kompletnog i detaljnog popisa svih jedinica iz Logarove zaostavštine u Odboru.
Prispevek obravnava zapuščino skladatelja Mihovila Logarja (1902–1998), ki se hrani v Odboru za zaščito srbskega glasbenega izročila SANU. Konec leta 2018 so člani in sodelavci Odbora dosegli dogovor z Logarjevo družino in dediči zapuščine ter avtorskih pravic – s hčerko Svetlano in s sinom Mihovilom – ter so podpisali pogodbo o darovanju tega gradiva Odboru. Ob tej priložnosti so Odboru, z idejo nadaljnje prezervacije, zaupani v hranjenje rokopisi, tiskane partiture in kopije Logarjevih skladb. Gre za dela različnih žanrov: solistična (skladbe za klavir, flavto, kitaro), solo pesmi, zborovsko, komorno, koncertno, orkestrsko in scensko glasbo (opere, balet, glasba za gledališče). Besedilo ima namen predstavitve tega gradiva širši znanstveni javnosti v letu zaznamovanja obletnice rojstva Mihovila Logarja, in napovedati njegovo digitalizacijo v sodelovanju z Avdiovizualnim arhivom in centrom za digitalizacijo SANU, ki bo to dragoceno gradivo približal tako raziskovalcem ter preučevalcem,
...
kto zainteresiranemu občinstvu vseh profilov. Poseben doprinos tega prispevka je dan v obliki kompletnega in podrobnega popisa vseh enot iz Logarjeve zapuščine v Odboru.
This paper deals with the legacy of the composer Mihovil Logar (1902–1998) held by the Board for the Protection of Musical Heritage of the Serbian Academy of Sciences and Arts. Towards the end of 2018, the members of the Committee reached an agreement with Logar's family and the heirs of the composer's belongings and copyright – his daughter Svetlana and son Mihovil – and signed a contract of gifting this archival material to the Board. On that occasion, the Board acquired the manuscripts, printed musical scores and the photocopies of Logar's works. These are the compositions of diverse genres: solo pieces (for piano, flute, guitar), solo songs, pieces for choir, as well as chamber, concertante, orchestral and stage works (operas, ballet, music for theatre). The goal of this paper is to present this archival material to the wider scholarly audience on the anniversary of Logar's birth, and to announce its digitization in collaboration with the Audiovisual Archive and Centre for Digiti
...
zation SASA, which will make this valuable material more accessible to the researchers, musicians and the interested audience of all profiles. Special contribution of this text is a complete and detailed list of all the items in Logar's legacy held by the Board.
Keywords:
Mihovil Logar (1902–1998) / kompozitorska zaostavština / Odbor za zaštitu srpske muzičke baštine SANU / arhivska građa / muzikalije / skladateljska zapuščina / Odbor za zaščito srbskega glasbenega izročila SANU / arhivsko gradivo / composer's legacy / Board for the Protection of Musical Heritage of the Serbian Academy of Sciences and Art / archival materials / music items
Source:
Slovenika, 2022, 8, 93-127
Publisher:
Beograd : Univerzitet u Beogradu, Filološki fakultet
Beograd : Nacionalni savet slovenačke nacionalne manjine u Republici Srbiji
Funding / projects: