Capacitive properties of electrochemically synthesized polyaniline on graphite electrode
Kapacitivna svojstva elekrode na bazi elektrohemijski formiranog polianilina
Authors
Gojgić, Jelena
Petrović, Miloš
Jugović, Branimir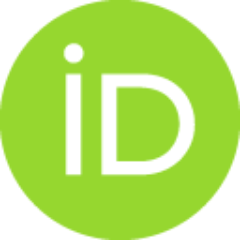 Grgur, Branimir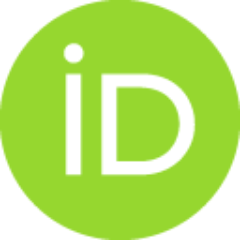 Jokić, Bojan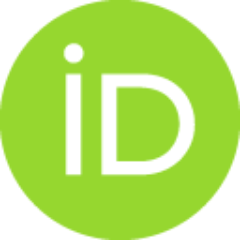 Gvozdenović, Milica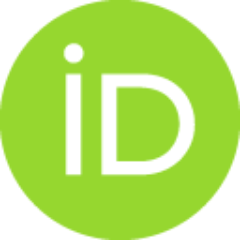 Conference object (Published version)

Abstract
Intrinsically conducting polymers, especially polyaniline (PANI), are widely investigated in the field of energy storage and conversion due to the highly reversible electrochemistry of doping/dedoping. These reactions are responsible for PANI's high capacitance, often reported as pseudocapacitance. In this work, PANI electrodes were obtained by electrochemical polymerization of aniline monomer, with different polymerization charges ranging between 0.125 and 1.0 mA cm-2, on a graphite electrode, at the constant current density of 2.0 mA cm-2. The electrolyte used in this study consisted of 1.0 mol dm-3 H2SO4 and 0.2 mol dm-3 aniline. Electrochemical characterization of the PANI electrode involved cyclic voltammetry, chronopotentiometric charge/discharge and electrochemical impedance spectroscopy at constant potentials. Specific capacitance was determined from these techniques following the procedure for pseudocapacitive electrodes. After 250 cycles of charge/discharge with the current d
...
ensity of 10 mA cm-2, only 7 % of the capacitance was lost, indicating good stability of PANI that likely originates from its structure comprising a shared divalent sulfate ion between two monomer units.
Elektroprovodni polimeri, prvenstveno polianilin (PANI), su intenzivno proučavani u oblasti konverzije i skladištenja električne energije, zahvaljujući visokoj reverzibilnosti reakcije dopovanja/dedopovanje. Ove reakcije su odgovorne za visoku specifičnu kapacitivnost PANI koja se često u literaturi označava kao pseudokapacitivnost. U ovom radu, elektrode na bazi PANI dobijene su oksidativnom elektrohemijskom polimerizacijom anilina različitim kapacitetima polimerizacije u opsegu od 0,125 do 1,0 mA cm-2 na elektrodi od grafita u galvanostatskim uslovima gustinom struje od 2,0 mA cm-2. Kao elektrolit korišćen je vodeni rastvor 1,0 mol dm-3 H2SO4 uz dodatak 0,2 mol dm-3 anilina. Za elektrohemijsku karakterizaciju elektrode na bazi PANI korišćene su tehnike ciklične voltametrije, hronopotenciometrijskog snimanja krivih punjenja/pražnjenja i spektroskopija elektrohemijske impedanse na konstantnom potencijalu. Specifična kapacitivnost PANI elektrode određivana je na način uobičajen za pseud
...
okapacitivne elektrode. Na osnovu 250 sukcesivnih ciklusa punjenja i pražnjenja gustinom struje od 10 mA cm-2, utvrđeno je gubitak kapacitivnosti od svega 7%, što se verovatno može dovesti u vezu sa povećanom stabilnošću PANI usled strukture koja podrazumeva deljenje dvovalentnog sulfatnog jona između dve jedinice monomera.
Keywords:
electrochemical polymerization / polyaniline / specific capacitance / discharge curves
Source:
Meeting point of the science and practice in the fields of corrosion, materials and environmental protection : proceedings = Stecište nauke i prakse u oblastima korozije, zaštite materijala i životne sredine : knjiga radova / XXIII YuCorr International Conference = XXIII YuCorr Međunarodna konferencija, May 16-19, 2022, Divčibare, Serbia, 2022, poster-151-
Publisher:
Beograd : Udruženje inženjera Srbije za koroziju i zaštitu materijala UISKOZAM
Funding / projects: