Епоха реализма и њен значај у развоју лексичког система српског језика
The Era of Realism and its Role in the Development of the Lexical System of the Serbian Language
Authors
Јошић, Неђо Г.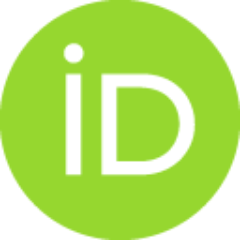 Conference object (Published version)

Abstract
With the era of realism, Serbian literature entered a period dominated by the village short story and the novel as the basic narrative forms. These narrative forms gave writers the opportunity to show their literary gift within the framework of the new poetics, as well as the opportunity to include all that linguistic abundance from the literary heritage, as well as from contemporary and real life, into the narrative streams of their works. This includes not only the lexicon characteristic of the region where the creators come from, but also other types of linguistic material. The village short story and the novel allowed writers to immerse themselves in their own language, but also to build and refine that same language, to make it comprehensible, clear and rich, to essentially turn it into a language that (as a means of communication) can present the whole world of their literary ideas. Using the linguistic heritage based on folklore, the creators of the era of realism laid
...
the foundation for the further development and diversification of the lexical fund of the Serbian language, for the refinement of its lexical system, and for the refinement of its expressive possibilities in the face of creative challenges in the contemporary literary-linguistic and communicative environment.
Аутор се у раду бави начелним језичким питањима епохе реализма. Ријеч је о развоју лексичког фонда и усавршавању лексичког система српског језика који се посматрају из угла књижевног правца као цјелине (као илустрација и из угла појединих приповједача, нпр. Лазе Лазаревића).
Keywords:
Serbian realism / lexical fund / lexical system / lexical development / lexicology / Serbian language / Laza Lazarevic / српски реализам / Лаза Лазаревић / лексички фонд / лексички систем / лексички развој / лексикологија / српски језик
Source:
Језик и стил српскога романа, 2022, 223-230
Publisher:
Крагујевац : Филолошко-уметнички факултет
Funding / projects: