Зооверби у српском језику (творбено-семантичка анализа)
Zoonyms as Motive Words in the Verb Formation of the Serbian Language
Authors
Стојановић, Милица Љ.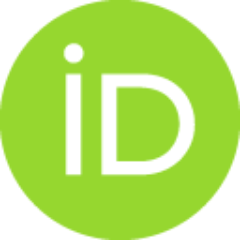 Article (Published version)

Abstract
У раду ћемо се бавити лексичко-семантичком и творбеном анализом, као и функционално-стилским статусом глагола српског језика којима је мотивна реч зооним. Користећи се компоненцијалном анализом и анализом лексикографских дефиниција показаћемо који се зооними најчешће јављају као мотивне речи у творби глагола и које се семе из назива животиња преносе у семантички садржај изведених глагола, као и који су лексички и творбени механизми одговорни за то.
The research topic of this paper is semantic analysis of verbs derived from lexemes denoting animals, zoonyms, in contemporary Serbian language. The research used methods of componential analysis, analysis of dictionary definitions and contextual analysis. Research material includes about 120 verbs collected from descriptive Serbian language dictionaries. Verbs derived from zoonyms can be divided into seven groups, which we categorised as follows: 1. to give birth to cubs. These verbs generally indicate birthing process of domestic animals (ojagnjiti, omaciti etc.); 2. verbs motivated by animal movement (zmijugati, leptirati etc.); 3. verbs motivated by the behaviour or characteristics of the animal (bumbarati, gušterati se etc.); 4. verbs motivated by an attitude towards animals (magarčiti, lisovati etc.); 5. to be infected/attacked by a given animal (zavašljiviti, izmoljčiti etc.); 6. to have an occupation related to a given animal (ovčariti, pčelariti etc.); 7. play games
...
whose names are motivated by a name for an animal (zečati, kobiličati etc.). Most verbs refer to certain human behaviour and rely on collective expression.
Keywords:
семантика / компоненцијална анализа / сема / глагол / зооним / зооверб / semantic / componential analysis / verb / zoonym
Source:
Српски језик : студије српске и словенске, 2022, 27, 1, 499-523
Publisher:
Београд : Филолошки факултет
Никшић : Филолошки факултет
Funding / projects: