Aлтернативна употреба лексема са значењем недовољности нечега у српском језику (на примеру придева мршав и његових синонима)
The Alternative Use of Lexemes with the Meaning of Insufficiency in the Serbian Language (On the Example of the Adjective mršav and its Synonyms)
Authors
Миланов, Наташа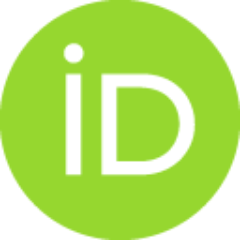 Article (Published version)

Abstract
У српском језику постоји велики број придева који у одређеном значењу могу бити синоними придеву мршав. У раду се испитује полисемантичка структура овог каритивног придева, као и могућност да се различити придеви, који такође садрже сему 'недовољности' употребе као његова алтернатива. У анализи значења придева мршав полази се од ситуације у дескриптивним речницима српског језика. Циљ рада је да се укаже на богату семантичку разуђеност придева мршав, као и на способност придевâ овог типа да се алтернативно употребљавају у одговарајућем контексту.
The paper examines the polysemantic structure of the charitable adjective mršav and the possibility of using it as an alternative to other adjectives with the meaning of insufficiency. All lexemes with the secondary meaning of scarcity can alternatively be used to denote a wide range of phenomena, which is one of the most important features of lexemes with a charitable meaning. Charitability can be expressed lexically (with various adjectives and their derivatives), but also formatively, by adding different prefixes to the adjective base. In the analysis of the meaning of the adjective mršav, we started with the situation given in the descriptive dictionaries of the Serbian language. The dominance of this adjective in denoting the properties of living beings of certain bodily characteristics is also indicated by the non-existence of a true synonym, but also by the large number of alternative adjectives that can replace it in the mentioned meaning. Most of these alternative a
...
djectives are marked with normative qualifiers or are stylistically colored, so they are used in more expressive phrases concerning the body structure of living beings. The large number of synonyms in the adjective's secondary meanings indicate it being a broad-meaning lexeme, which is used to describe all kinds of shortcomings, indicating scarcity within different areas of reality. The secondary meanings of the adjective mršav usually indicate an undesirable property of the term, which is also true for many other polysemantic adjectives in the Serbian language.
Keywords:
придев мршав / алтернативни назив / синоним / каритивна лексема / значење недовољности / српски језик / Serbian Language / adjective thin / Alternate name / synonym
Source:
Jezik, književnost, alternative, jezička istraživanja, 2022, 259-273
Publisher:
Ниш : Филозофски факултет
Funding / projects: