Žanrovsko-dramaturška problematika u Kitežu N.A.Rimskog-Korsakova kao vid sinteze različitih tradicija ruske opere
Problems of Genre and Dramaturgy in Kitezh by N.A.Rimsky-Korsakov as Synthesis of Various Russian Operatic Traditions
Authors
Savić, Stefan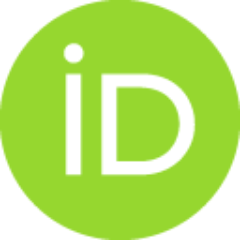 Contributors
Popović Mlađenović, Tijana
Masnikosa, Marija
Mikić, Vesna
Stojanović-Novičić, Dragana
Book (Published version)

Abstract
This study derived from MA thesis is written for the final examination at the Department of Musicology, Faculty of Music in Belgrad. The primary goal of this study was an attempt to answer the questions posed by problems of genre and dramaturgy in Rimsky-Korsakova's Kitezh as the way of defining synthesis of various Russian operatic traditions in composers penultimate opera. The Legend of the Invisible City of Kitezh and the Maiden Fevroniya (1905), fourteenth completed opera by Nikolai Rimsky-Korsakov, represents not only a summation of his rich operatic output but also a testament of entire XIX century Russian operatic tradition. However, Kitezh could be also seen as a compendium of numerous and diverse musical as well poetical genres from Russian folk, religious and artistic heritage. Situated in a legendary-historical ambient of Russian medieval past its libretto sends moralizing, spiritually-philosophic and heroically-patriotic message. Fusing real and fantastical, his
...
torical and fairy-tale opera, psychological drama and epic narrative, Rimsky-Korsakov created a masterpiece with highly unusual "kitezhian" way of interweaving seemingly incompatible elements. Dialectically speaking these mentioned polarities lead to synthesis which is further achieved by multi-generical characteristics and dramaturgical solutions in music and text of Kitezh. Therefore I chose problems of genre and dramaturgy as main arguments for my hypothesis of this study. The fundamental theoretical framework of the study is modeled according to dissertation Russian opera of XIX – beginning XXI century. Problems of genre, dramaturgy, composition. by Russian musicologist Olga Komarnickaya. Following her theoretical approach, I considered question of defining Kitezh as a legend and operatic work of mixed generic type in a context of authentically individual author's generic signs which are often (but not always) defined by composers and stated in the title of the work. In accordance with literary generic signs, I took into consideration presence of a lyric, epic and dramatic principle as a "primary poetical concepts". Their characteristics are described according to literary-theoretical studies of Zdenko Lešić and Milivoj Solar, eminent literary theorists. The question of generic traits in Kitezh is consequently linked to specific features of its dramaturgy. Hence I added to mentioned authors an anthology Fundamentals of dramaturgy edited by Ljubiša Đokić which helped me in the analysis of Kitezh dramatic structure according to Gustav Freytag's pyramid exposition – rising action – climax – falling action – denouncement. The presented theoretical framework is completed with the analysis of selected examples in which I supported through melody, harmony, musical form, texture, orchestration, leitmotiv technique and other means of musical-dramatic expression the question of genre and dramaturgy problems in Kitezh. Certainly, musical examples are followed with matching parts of the libretto, which is entirely translated to the Serbian language due to fuller comprehension and understanding of relation text – music – drama. Beside the beforementioned authors, I grounded my research in textbooks from music theory and also in studies about other different aspects of Kitezh and Rimsky-Korsakov's work in general. Integrating literary and theatrical studies with music analysis, my final aim was to present peculiar and synthetical qualities of a generic and dramaturgical conception of the wondrous and profoundly unique work in whole Russian romantic operatic tradition such as The Legend of the Invisible City of Kitezh and the Maiden Fevroniya by Nikolai Rimsky-Korsakov.
Keywords:
Nikolaj Rimski-Korsakov / Legenda o nevidljivom gradu Kitežu i devi Fevroniji / Dramaturgija / Žanr
Source:
Wunderkammer/Their Master's Voice, 2018, 162-252
Publisher:
Beograd : Fakultet muzičke umetnosti
Note:
Monografija nastala na osnovu master rada odbranjenog 2017. godine pod mentorstvom red. prof. dr Sonje Marinković na Fakultetu muzičke umetnosti u Beogradu.