Златни јеленски рогови као реквизити којима се продире у митски простор
Golden Deer Antlers as Magical Objects for Entering a Mythical Realm
Authors
Трубарац Матић, Ђорђина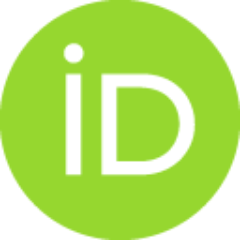 Book part (Published version)

Abstract
На основу лирске грађе са простора Словеније (Бела Крајина), Хрватске, Босне и Херцеговине, Црне Горе и Србије уочена је група песама, као и њихових обредних варијаната (кресница, ладаричких, свадбених), чију композициону структуру карактерише спој два типа развијених мотивских склопова: првог, који описује начин продора у митски (хтонски) простор, и другог у коме се описује призор затечен у том простору. На основу уочене структурално-семиотичке и прагматичке везе између ових текстова, први тип мотивског склопа анализира се из перспективе семиотичког хомеоморфизма (Лотман) и указује се на различите мотивске моделе којима се концептуализује реквизит потребан за продор у хтонски простор: златни јеленски рогови са сребрним парошцима и златни кључеви.
The paper explores a group of traditional lyrical songs collected among South Slavs in Slovenia (Bela Krajina), Croatia, Bosnia and Herzegovina, Montenegro and Serbia, which are characterized by a specific initial motif structure of a man/stag who pleads with God to provide him with golden antlers and silver branches (on the antlers), so that he can see what is hidden in the pine/in the "black mountain". This motif structure is followed by three types of endings: 1) the man faces a beautiful luminous maiden and abducts her with her consent (wedding songs); 2) the stag/ man watches the scene in which a cosmic bride dances in a ring dance around a fire with her nine brothers; the sun, the moon and the stars/the Pleiades/ "the lightning from the sky" have asked for her hand and the brothers discuss about who will be the best choice for their sister (sung at the summer solstice); 3) the stag/man watches the scene in which the same cosmic bride dances in the same kind of ring dance and, whi
...
le dancing, one of her brothers tells her that he would marry her if she were not his sister; she answers it is a sinful thought (sung at the summer solstice). The variants of the initial motif structure of these three types of songs are analyzed from the structural, semiotic and pragmatic perspective within the framework of Lotman's theory of semiosphere (observed as the translations of the same proto-texts with homeomorphic motif structures).There is a group of variants of the type 2 songs in which the initial motif structure is different: a girl collects golden branches/aments fallen from a tree and gives them to a goldsmith/ two goldsmiths, who make golden keys with which she opens the gate of the fortress and observes the scene typical for the songs of the group 2. Various levels of semiotic parallelism between these two motif structures are discussed. The difference in the perspective of the male and female figure is identified as the key element for further research into the deeper motivation for developing two different models of the initial motif structure. Also, some basic elements of the mythical meta-text to which all of these songs refer are outlined.
Keywords:
јеленски рог / бор / митски простор / граница / јужнословенска обредна лирика / deer antler / pine / mythical realm / border / South Slav traditional ritual lyrical poetry
Source:
Куле и градови - Towers and Cities, 2021, 597-623
Publisher:
Београд : Удружење фолклориста Србије
Београд : Балканолошки институт САНУ
Funding / projects: