Народни називи воћака у српском језику у свјетлости важнијих творбених модела
Folk Names of Fruits in the Serbian Language in Light Of More Important Derivation Models
Authors
Јошић, Неђо Г.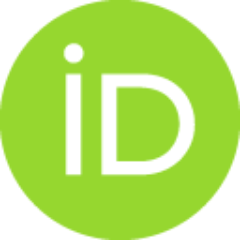 Book part (Published version)

Abstract
The core and most important part of the Serbian fruit terminology consists of folk names of fruit trees. Development and formation of their names was followed by numerous semantic parameters. Among them a special place is occupied by fruit yield as the most powerful inducer in the process of naming. Designation itself was marked primarily by adjectives and nouns, and with these, toponymic and heortonymic roots and many suffixes as generative constituents. Among them, productive and more productive suffixes attached to the above mentioned roots brought about the emergence of major generative-semantic models. More important formative types, differentiated according to the root provider in this paper, for example, adjective as the root provider: generative type adjective root + suffix -ka: белка (apple, Vranje, etc.) marked the main direction of development of the Serbian fruit terminology. Other less productive generative types and production with infrequent or unproductive suf
...
fixes are the indication of its broadness, its generative-semantic features, and in general, its lexical-semantic potential.
Рад се бави творбеним аспектима српске народне воћарске терминологије. У њему се дају важнији творбено-семантички параметри који су имали пресудан значај при именовању воћака на српском етничком поднебљу, предочавају се специфичности појединих видова именовања и дају важнији творбени типови као својеврсни кључ за њихова бројна и разноврсна имена.
Keywords:
Serbian Fruit Terminology; Semantics; Word-Formation; Lexicology; serbian Language / српска воћарска терминологија; творбено-семантички аспект; творбени типови; лексикологија и творба ријечи; српски језик
Source:
Путевима речи : Зборник радова у част Даринки Гортан Премк, 2017, 461-473
Publisher:
Београд : Филолошки факултет
Funding / projects: