Заменички генитив с предлогом у као формализатор посесивности у романијским говорима Старог Влаха
Pronominal Genitive with Preposition u as a Ormulation of Possessiveness in Romanija Speech of the Stari Vlah Region
Authors
Симић, Зоран М.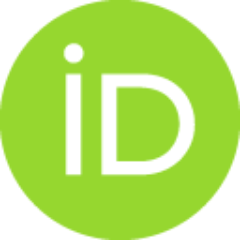 Article (Published version)

Abstract
The use of the structure U + genitive of the personal pronoun in the Romanija speech of the Stari Vlah region, in the function of formulating possessiveness, has been illustrated by numerous examples. The space bordered by the mountain Romanija and its ridges, the river Kaljina and mountain Javor, the region of Borika and Tetima with Rogatica in the east, and the zone north of the river Prača in the south, has been explored. This grammar structure, although considerably present in the speech of this region, is predominantly used for expressing unalienable, relational possessiveness that refers to relatives. When in function of an incongruent attribute, this structure occupies the position before the noun in the noun phrase in which it is a dependant component. This study set as its primary goal to determine the similarities and differences in the use of this structure as compared to the speech of the Serbs in the area raging from Gornji Birač to Nikšićka visoravan. Thus, s
...
ome cases recognised in the material collected in that area have been presented and categorised. The first point of difference is the absence of the reflexive pronoun in the structure U + genitive, while the second is fewer examples with the direct noun in a dependent case. Regarding the frequency and spatial distribution of this structure, especially its individual types, it has been found to be considerably present in the area bordering the neighbouring region. The paper emphasises the importance of a parallel observation of the competitive forms used for expressing the attribute type of possessiveness, the structure U + genitive in this study, with the purpose of drawing attention to the true function of this formulation of possessiveness and the position that this structure occupies in grammar when compared to other structures used to express this same meaning.
У раду се доносе регистроване потврде посесивне конструкције У + генитив личне заменице у романијским говорима Старог Влаха. У корпусу се доминантним издваја један семантички тип посесивности – неотуђива, релациона посесивност. Анализа позиције овог неконгруентног атрибута у односу на управни члан синтагме истиче антепозицију као преовлађујућу. У поређењу с потврдама исте конструкције у говору Срба од Горњег Бирча до Нишићке висоравни уочава се одсуство облика повратне заменице у таквој конструкцији и далеко мањи број примера с управном именицом у неком зависном падежу, забележених углавном у појасу према суседном терену. Истиче се неопходност посматрања односа посесивне падежне форме према конкурентној форми – присвојној заменици – поготово при одређивању распрострањености.
Keywords:
Dialectology of the Serbian Language; Syntax and Semantics of Cases; Structure u + Genitive of the Personal Pronoun; Competitive Form; Possessiveness; Herzegovina-Krajina Dialect; Romanija Speech of the Stari Vlah Region / дијалектологија српског језика; синтакса и семантика падежа; конструкција У + генитив личне заменице; конкурентна форма; посесивност; херцеговачко-крајишки дијалекат; романијски говори Старог Влаха
Source:
Годишњак за српски језик, 2013, 26, 13, 481-495
Publisher:
Ниш : Филозофски факултет
Funding / projects: