Породица и порекло Владана Ђорђевића
Vladan Đorđević's Family and Background
Authors
Милосављевић, Борис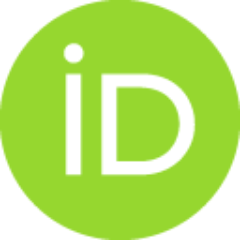 Contributors
Кнежевић, Зоран
Чоловић, Радоје
Радојевић, Мира
Делић, Јован
Conference object (Published version)

Abstract
Породица Владана Ђорђевића припадала је кругу старобеоградских породица. Његови родитељи су пореклом били Цинцари из истог краја Балкана. Сеоба на север Балкана била је постепена, јер су њихови преци и чланови породица и раније одлазили у градове на северу Балкана и прелазили у Хабзбуршку монархију из пословних разлога. За коначни одлазак из старог краја пресудно је било јачање локалних полунезависних паша, као што је био Али-паша Јањински, чији су људи нападали хришћанска православна места. За разумевање средине у којој се родио Владан Ђорђевић од пресудног је значаја био друштвени углед и место које је заузимала породица Леко. Због тога је потребно детаљно прегледати сродничке везе и породични круг који је утицао на развој личности Владана Ђорђевића, који је обављао највише и најодговорније дужности у Краљевини Србији и као што је познато дао велики допринос развоју српске медицине.
The paper is dealing with the family history of Dr Vladan Đorđević (1844–1930), phy sician, surgeon, Prime Minister of Serbia and Mayor of Belgrade. Both of his parents werе Aromanian (Tzintzar) descent. Their families came from the same region of the central Balkans. Vladan Đorđević's father, George (Đorđe) Đorđević, Serbian Medical Corps Lieutenant, was born in predominantly Aromanian village of Fourka (Φούρκα) in nowadays Greek Ioannina regional unit in Epirus. His father Demetrios (Δημήτριος) had a trade network that reached as far as Vienna. Their family name was Čuleka (Chuleka). Đorđević's maternal grandfather, Marko Leko, was born in a well-known Aromanian center, Vlachokleisoura (Βλαχοκλεισούρα), today Kleisoura (Κλεισούρα) in the Greek municipality of Kastoria. The Leko family left their ancestral home in the last quarter of the 18th century. Initially they moved to Bela Crkva (Banat, Habsburg Empire, nowadays Serbia), but then they went to Belgrade in 1820. M
...
igration to the northern areas of the Balkans was gradual. Merchants from the central Balkans used to travel and live in the Habsburg Empire for business purposes. The most famous Aromanian family in the Habsburg Empire was certainly the family of Baron Sinna, Viennese banker. Final departures from the old country were caused by the violence inflicted by the local semi-independent pashas. The troops of Ali Pasha of Ioannina, who served as Ottoman Albanian pasha of a large part of western Rumelia, attacked the village of Fourka and killed Vladan Đorđević's great-grandfather, the priest Eftimios. To understand the social context and the position of Vladan Đorđević's family in the 19th century Belgrade society, it is of the outmost importance to get to know the history of the Leko family, which substantially contributed to the development of the Serbian state, science and culture. The paper is dealing with the influence of the family on the upbringing and worldview of Dr Vladan Đorđević.
Keywords:
Владан Ђорђевић / породица Леко / стари Београд / грко-цинцарска култура
Source:
Владан Ђорђевић : поводом сто седамдесет шест година од рођења = Vladan Đorđević : on the occasion of the 176th anniversary of his birth, 2020, 185-204
Publisher:
Београд : Српска академија наука и уметности
Funding / projects:
Note:
Научни скупови / Српска академија наука и уметности, Београд ; књ. 189. Председништво ; књ. 14.