Sofia Gubaidulina's Symphony Stimmen… Verstummen… An Interpretation
Симфония Софии Губайдулиной «Слышу… Умолкло…». Опыт интерпретации
Authors
Medić, Ivana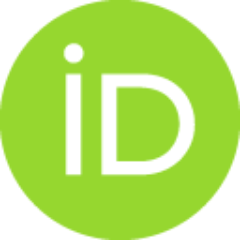 Contributors
Zenkin, Konstantin V.
Article (Published version)

Abstract
In this article I discuss Sofia Gubaidulina's landmark twelve-movement symphony Stimmen… Verstummen… (1986), renowned for its creative employment of the Fibonacci numbers and the 'Golden ratio' as main constructive principles, as well as the 'silent solo' for the conductor. This symphony was Gubaidulina's first substantial orchestral work, written during the period of her artistic maturity and just before her international breakthrough. The title of the symphony symbolises the importance of not only sound, but also of silence, pause. While this work is commonly interpreted with respect to its religious-mystical narrative, in accordance with the 'clues' that the composer herself and her biographers have provided, here I argue that Gubaidulina's musical symbolism is neither literal nor unambiguous, and that alternative interpretations are both possible and welcome. Namely, in spite of Gubaidulina's readiness to provide mystical 'programmes' for her works, the ambiguity of musical signify
...
ing 'codes' enables us to offer different interpretations, which can acknowledge Gubaidulina's autopoetic statements, but do not have to depend on them. Thus, although Gubaidulina herself has never hinted at any of the following as being her hidden 'programmes', it is possible to interpret the symphony as a musical illustration of the oppression and the brutal 'silencing' of the voices of Soviet citizens during the decades of the communist rule. Furthermore, one could argue that the symphony depicts how religious expression was crushed in the USSR, yet managed to survive – or, else, that the composer problematised the relationship between the individual and the system in more general terms.
Keywords:
Sofia Gubaidulina / 20 th -century symphony / Stimmen… Verstummen… / Fibonacci numbers / golden ratio / Nicolai Berdyaev / religion / perestroika / interpretation
Source:
Научный вестник Московской консерватории / Journal of Moscow Conservatory, 2021, 12, 3, 58-71
Publisher:
Moscow : Tchaikovsky Moscow State Conservatory