Звучно наслеђе у етномузикологији: Приступи и перспективе
Sound Heritage in Ethnomusicology: Approaches and Perspectives
Contributors
Думнић Вилотијевић, Марија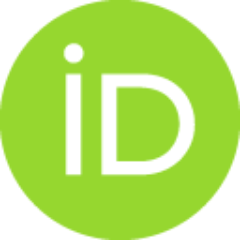 Conference object (Published version)

Abstract
Since the end of the nineteenth century, sound recording was one of main prerequisites for establishing ethnomusicology as a scientific discipline. From the earliest development of ethnomusicology until the present day, there have been numerous precious collections of musical forms and performances in various contexts, which nowadays testify about musical practices, but also about methodological approaches in the field. Fundamental technological innovation such as digitization has provided numerous benefits with respect to the availability of sound collections, yet at the same time it has altered the ways of listening, creating and documenting music today. On the other side, sound collecting has been enriched with moving image component (which also can be perceived as sounding image), so contemporary ethnomusicological recording provides much more useful information for research and archiving, in comparison to earlier epochs. In that sense, ethnomusicology worldwide is activ
...
ely dealing both with intangible and audio-visual heritage. This has resulted in valuable contributions in the field of historical ethnomusicology, where archived holdings are used for new readings of marginalized music histories. A major "media turn" resulted in the institutionalization of audio-visual ethnomusicology, which in turn provided important reflections and films in documentary, educational and research areas of the discipline. The aim of this symposium is to highlight and contribute to applied ethnomusicological goals, such as urgent safeguarding of music (which includes audio-visual recording and digitization) and an engaged approach to community (including the issues of revitalization, sustainability, repatriation and decolonization which should be emphasized as the most pressing ones). The starting themes of the conference include, but are not limited to: • presentations of unique documentary sound or audio-visual collections, digitization technologies and cataloguing approaches designed for research purposes; • methodologies of audio-visual recording of music and dance performances and instruments; • experiences and perspectives in musical archive opening to wider audience and dissemination. This online event is inspired by and is a contribution of Serbia to the celebration of UNESCO World Day for Audiovisual Heritage — an occasion to raise general awareness of the need to take urgent measures and to acknowledge the importance of audiovisual documents. As this year's topic A Window to the World suggests (https://www.ccaaa.org/WDAVH2021), the idea is to show how sound and audiovisual heritage is approached in different European ethnomusicological and archival contexts, to trace its perspectives, but also to give voice to the material of the past. The host of this event, the Institute of Musicology SASA, has had considerable results in field recording of audio material since its establishment (in 1948), and holds the oldest documentary sound carriers in Serbia (wax plates, wire reels, reel tapes) which have been digitized. This material contains precious data about folk (vocal, instrumental, vocal-instrumental) and Orthodox church music from the areas of former Yugoslavia.
Keywords:
Sound Heritage / Ethnomusicology / Sound Recording
Source:
2021
Publisher:
Београд : Музиколошки институт САНУ
Note:
Књижица апстраката: Међународни научни скуп, Београд, 27. октобар 2021. / Book of Abstracts: International Scientific Conference, Belgrade, October 27th, 2021.