Српски говори и(ли) говори српскога језика
Serbian Speeches and/or the Speeches of the Serbian Language
Authors
Савић, Виктор Д.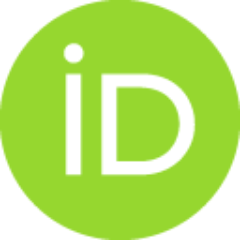 Article (Published version)

Abstract
У раду се анализира укрштање социолингвистичких и лингвистичких фактора у дефинисању "језикâ" на средишњем исечку јужнословенског континуума – простору српскога језика, с богатом документарном посведоченошћу његова имена. Логичким и лингвистичким законитостима спајају се дијахронијска и синхронијска перспектива, у циљу утврђивања опсега овога језика у хронолошки и географски задатим оквирима.
This study focuses on the analysis of the South Slavic language landscape in diachronic and diatopic frameworks, in the centre of which stand the field distribution and the linguistic autonomy of the Serbian language, i.e. of the Serbian language system. The problem is basically manifested at two levels: logical and geographical. The preconditions for dealing with this problem are met: a rich historical fact-based database and extensive and diverse dialectological research. It is established that the reduction of the "Serbian language" as an [abstract] entity to "Serbian speeches" is a pseudo-scientific construct, and the place of "other speeches" in a unified language system is examined. The goal is to determine and map the true scope of the Serbian language and its intrinsic determination against the neighbouring Slavic language systems, regardless of the political and national borders established in recent historical and political events. It is concluded that in the field,
...
"Serbian speeches" and "the speeches of the Serbian language" constitute the Serbian language system, or the "Serbian language", by unambiguous genetic connections, through hierarchical forms of kinship.
Keywords:
српски језик; српски говори; говори српскога језика; историја језика; дијалектологија / Serbian language; Serbian speeches; speeches of the Serbian language; language history; dialectology; linguistic geography
Source:
Научни састанак слависта у Вукове дане, 2021, 50, 1, 165-181
Publisher:
Београд : Међународни славистички центар на Филолошком факултету
Related items
Showing items related by title, author, creator and subject.
Петровић, Предраг

(Београд : Српска академија наука и уметности,

2019

)

Radinović, Sanja; Golemović, Dimitrije O.

(Belgrade : Institute of Musicology, Serbian Academy of Sciences and Arts,

2020

)

Тодић, Бојана Д.

(Beograd : Udruženje naučnih i stručnih prevodilaca SR Srbije,

2017

)