Како до Са̏вина речника? Корпус и друга питања
Compiling Saint Sava 's Dictionary : The Corpus and other Issues
Authors
Савић, Виктор Д.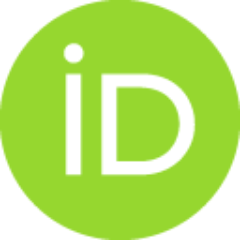 Article (Published version)

Abstract
The paper discusses a possibile revision of the scope of Saint Sava of Serbia's literary oeuvre. In analogy to the corpus of Sts Cyril and Methodius, or St Clement of Ohrid, it is possible to define a corpus of Saint Sava of Serbia, whose oeuvre exceeds, in terms of size and diversity, other Serbian medieval authors. Texts recorded using different techniques (writing, painting, carving, cutting) are taken into account. In terms of origin, Sava's corpus is heterogeneous, and although no autographs can be found, it is possible to distinguish with great certainty Sava's "own" works from those of his associates, done at his instigation or under his supervision. It is also possible to identify later interpolations or additions to his work. The main, linguistically relevant core includes several rather short texts, parts of the first manuscript copy of the Hilandar Typikon, two short inscriptions, one of which is from Studenica, and the Karyes Typikon in a contemporary manuscript co
...
py. This main core will be helpful in establishing the authenticity of the wider core, of the texts that can be associated with Saint Sava based on internal evidence or historical sources, and of those dating from a later period, which are orthographically and linguistically detached from the time of origin. The analysis of the corpus is accompanied with the preparation of the critical editions of the original texts and those remodelled through the copying tradition, and followed by their lexicographic analysis, in several phases, including detailed cataloguing of the entire lexical corpus associated with the most prominent figure of Serbian culture and spirituality, since the earliest written evidence until the present.
У прилогу се сагледавају могућности за преиспитивање обима писанога стваралаштва св. Саве Српскога. У Савину писаном, односно књижевном корпусу раздвајају се различити кругови од неједнаке језичке вредности. Пре свега, скреће се пажња на споменике непосредно везане за св. Саву који су основа за упознавање његова речника. Списак ових извора нешто је другачији и краћи у односу на раније мишљење, дуго изграђивано у науци. У исто време, одмерава се значај извора који су посредно везани за св. Саву. Указује се на потребу пажљива испитивања крупних споменика везаних за формирање Српске цркве као установе, канонских, догматских, литургијских, чији се настанак с доста сигурности може везати за св. Саву. Предлажу се конкретна решења која у исходу могу довести до заокружене лексикографске обраде Савина дела, нужно уз раслојавање грађе.
Keywords:
историјска лексикографија; језик св. Саве Српскога; књижевни корпус св. Саве Српскога / Historical Lexicography; Language of St. Sava; Literary Corpus of St. Sava
Source:
Научни састанак слависта у Вукове дане, 2020, 49, 2, 27-41
Publisher:
Београд : Међународни славистички центар на Филолошком факултету