Artists, Amateurs and Bureaucrats at Work: Sonic Inclusion and "Die [Gast]Arbeiter von Wien"
Authors
Atanasovski, Srđan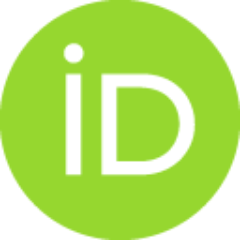 Contributors
Walton, Jeremy F.
Cziesielsky, Marina
Conference object (Published version)

Abstract
As a former imperial capital, Vienna has attracted immigrants throughout the second half of the 20th century, providing not only a space of life, but also a space where various cultural organizations could be established. Throughout the Cold War, its role as a gate towards the West additionally contributed to its urban melting pot environment. One of the important phenomena in Viennese immigrant history are guest workers (Gastarbeiter) coming from bordering socialist Yugoslavia. In 2016 the 50th anniversary of the contract between the Republic of Austria and the Socialist Federal Republic of Yugoslavia regulating voluntary migration of Yugoslav workers, was marked by an exhibition entitled Ajnhajtclub and held in frei__raum Q21 exhibition space in Museumsquartier in Vienna. Curated by Bogomir Doringer, exhibition presented an array of artistic installations which problematized the status of Yugoslav guest workers in Austrian capital and their (guest) culture. Importantly, an integral p
...
art of the exhibition was also the official opening, which featured a performance of Hor 29. Novembar, an amateur selforganized choir initially founded as a choir of Yugoslav guest workers in Vienna with a pronounced left and inclusive political platform. Following Bojana Kunst's essay on the "artist at work" (2015), in this paper I will analyze this exhibition, particularly focusing on the preparatory stage and rehearsals of the opening performance of the choir and their interaction with the "art in making". I will show how the idea of "inclusion" dissipated through the process of the "staging" of the performance engulfed with bureaucratic issues and artistic pretensions, but also through the permeative presence of social and symbolic borders which are part and parcel of the Yugoslav community itself. I will particularly emphasize the choir's own self-reflectivity of this political situation and their struggle to use their position as "amateurs at work" in order to act political subjects and escape the "proximity of art and capitalism", which Kunst convincingly traces in her study.
Keywords:
Artists / Amateurs / Bureaucrats / Sonic Inclusion / "Die (Gast)Arbeiter von Wien"
Source:
Ambivalent Legacies: Memory and Amnesia in Post-Habsburg and Post-Ottoman Cities, 2017
Publisher:
Gottingen : Max Planck Institute for the Study of Religious and Ethnic Diversity
Note:
Conference Description: The empires that once defined the political geography of Europe are no more. One cannot meet a Prussian, Romanov, Habsburg, or Ottoman today; these dusty categories of affiliation have ceded to myriad national identities. Yet it would be mistaken to assume that Europe's bygone empires have become mere relics of history. Imperial pasts continue to inspire nostalgia, identification, pride, anxiety, skepticism, and disdain in the present. The afterlives of empires as objects of memory exceed historical knowledge, precisely because these afterlives shape and recast the present and the future. Simultaneously, present-and future-oriented imperatives accentuate imperial pasts in selective ways, yielding new configurations of post-imperial amnesia as well as memory. Our conference brings together an interdisciplinary group of scholars working on post-imperial legacies in relation to a variety of specific cities, including Vienna, Istanbul, Budapest, Sarajevo, Trieste, Thessaloniki, Zagreb, and Belgrade. Our contributors pursue the politics and cultures of memory in relation to two general, interrelated questions: What are the effects of imperial legacies on contemporary cities? and, How do present-day urban processes reshape the forms of post-imperial memory and forgetting?