Josip Slavenski, avangarda i zenitizam
Josip Slavenski, Avant-Garde and Zenitism
Authors
Bralović, Miloš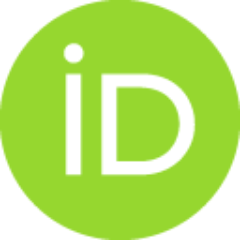 Contributors
Jović, Bojan
Subotić, Irina
Book part (Published version)

Abstract
Relativno je mali broj poznatih podataka o odnosu između kompozitora Josipa Slavenskog (1896–1955) i zenitista, sa kojima se družio tokom svog boravka u Parizu sredinom dvadesetih godina prošlog veka. Jedini pouzdani podaci o tome tiču se poznanstva Slavenskog i Branka Ve Poljanskog (1897–1947). Stoga, pokušaćemo da sagledamo odnos zenitista prema muzici na osnovu muzičkih kritika u časopisu Zenit (a jedan od glavnih nosilaca časopisa bio je upravo Poljanski) i uporediti ih sa stvaralačkom poetikom Josipa Slavenskog, imajući u vidu sve njene osobenosti u odnosu na dominantne struje međuratne umetničke muzike. Osnovna istraživačka hipoteza bi se u ovom slučaju odnosila na postojanje kratkotrajne, ali čini se veoma intenzivne i plodonosne saradnje Josipa Slavenskog i zenitista tokom kompozitorovog boravka u Parizu 1925–1926. godine. Predstavićemo odlike Slavenskovog opusa, njegov odnos prema avangardi (istovremeno ukazujući na probleme definisanja avangarde u muzici), te pokušati da uk
...
ažemo na vezu između zenitizma, kao prvenstveno književnog avangardnog pokreta, i muzike Josipa Slavenskog. Usledio bi i odgovor na pitanje zbog čega je muzika Slavenskog bila veoma pozitivno vrednovana u časopisu Zenit.
Starting with his earliest compositions, Josip Slavenski (1896–1955) displayed the particularity of his individual style, deeply rooted in folklore and enhanced by his interest in sound as an acoustic phenomenon and his interest in fundamental science, primarily physics and astronomy. After attending school in Budapest, which was interrupted in 1916 by the First World War, and in Prague, where he graduated in 1923, Josip Slavenski became a world-renowned composer. Europe discovered this composer in 1924, at the Festival of new music in Donaueschingen. During 1925–1926 he lived in Paris, where he socialized with Zenitists, and his closest contact was with Branko Ve Poljanski. In an effort to find parallels between Josip Slavenski's music and the Zenitism avant-garde movement, we compared certain texts, published in the Zenit magazine, with some of the basic postulates of Slavenski's poetics (with a brief discussion of avant-garde music and the presence of avant-garde element
...
s in this composer's body of work). We primarily determined that the views of these artists on contemporary art were identical, and that the Zenists were most likely drawn to the Slavenski's innovative treatment of the components of the musical expression, but also the effects of shock, the ideas related to the cosmos and the significance of the Balkans and the Orient in general, the inability of "old Europe" to accept new creations, the need for art to have a social role, etc. Finally, we analyzed three pieces of evidence regarding the acquaintance of Slavenski and the Zenitists: the manuscript for the Zagorski tamburaši [Tamburitsans from Zagorje], the second movement of the piano suite Sa Balkana [From the Balkans], published in the Zenit magazine (36/1925), the greeting card that Slavenski sent Ljubomir Micić on the occasion of the magazine's fifth anniversary (38/1925), and the review of a concert that included, among others, certain choir pieces by Josip Slavenski, by an anonymous critic (likely Lj. Micić) (Makroskop, 1926).
Keywords:
Josip Slavenski / Branko Ve Poljanski / avangarda / Balkan / avangarda u muzici / avant-garde / avant-garde music
Source:
Sto godina časopisa Zenit. 1921-1926-2021. A Hundred Years of the Zenith Magazine, 2021, 593-603
Publisher:
Kragujevac : Galerija Rima
Beograd : Institut za književnost i umetnost
Funding / projects: