Properties of different types of dry electrodes for wearable smart monitoring devices
Authors
Popović Maneski, Lana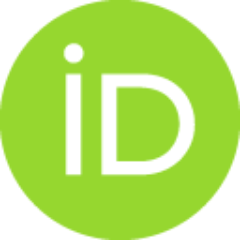 Ivanović, Marija D.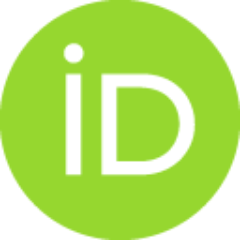 Atanasoski, Vladimir
Miletić, Marjan
Zdolšek, Sanja
Bojović, Boško
Hadžievski, Ljupčo
Article (Accepted Version)

Abstract
Wearable smart monitors (WSMs) applied for the estimation of electrophysiological signals are of utmost interest for a non-stressed life. WSM which records heart muscle activities could signalize timely a life-threatening event. The heart muscle activities are typically recorded across the heart at the surface of the body; hence, a WSM monitor requires high-quality surface electrodes. The electrodes used in the clinical settings [i.e. silver/silver chloride (Ag/AgCl) with the gel] are not practical for the daily out of clinic usage. A practical WSM requires the application of a dry electrode with stable and reproducible electrical characteristics. We compared the characteristics of six types of dry electrodes and one gelled electrode during short-term recordings sessions (≈30 s) in real-life conditions: Orbital, monolithic polymer plated with Ag/AgCl, and five rectangular shaped 10 × 6 × 2 mm electrodes (Orbital, Ag electrode, Ag/AgCl electrode, gold electrode and stainless-steel AISI3
...
04). The results of a well-controlled analysis which considered motion artifacts, line noise and junction potentials suggest that among the dry electrodes Ag/AgCl performs the best. The Ag/AgCl electrode is in average three times better compared with the stainless-steel electrode often used in WSMs.
Keywords:
dry electrodes / ECG / motion artifacts / signal quality / transient impedance / wearable monitor
Source:
Biomedical Engineering / Biomedizinische Technik, 2020, 65, 4, 405-415
Funding / projects:
Note:
This is the peer reviewed varsion of the article: Popović Maneski Lana, Ivanović Marija D., Atanasoski Vladimir, Miletić Marjan, Zdolšek Sanja, Bojović Boško, Hadžievski Ljupčo, "Properties of different types of dry electrodes for wearable smart monitoring devices" Biomedical Engineering / Biomedizinische Technik, 65, no. 4 (2020):405-415, https://doi.org/10.1515/bmt-2019-0167
Published version: https://hdl.handle.net/21.15107/rcub_dais_10028