Savremene tendencije u turizmu
Authors
Stojanović, Jasna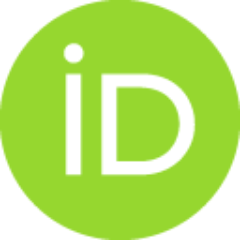 Contributors
Stanišić, Milovan
Conference object (Published version)

,
Univerzitet Singidunum
Abstract
Savremeni razvoj turizma uslovljen je promenama turisticke tražnje, kojima se turisticka ponuda kontinuirano prilago ava. Iako je zapažen porast udela selektivnih oblika turizma u svetskom turistickom prometu, osnovu poslovanja turistickih subjekata još uvek predstavljaju tradicionalni, masovni, oblici turizma. U radu ce biti ukazano na razlike izme u karakteristika savremene i nekadašnje turisticke tražnje, kao i na faktore koji su uslovili nastanak promena. Savremene tehnologije su donele velike promene u nacinu poslovanja subjekata turistickog sektora. Danas je uspeh turistickih preduzeca uslovljen primenom informacionih sistema u svim fazama poslovanja. Nov nacin poslovanja neophodno je kriticki posmatrati. Iz tog razloga ce biti izvršena inventarizacija pozitivnih i negativnih efekata primene savremenih dostignuca, kako na poslovanje turistickihpreduzeca, tako i na same turiste.
Tourism demand changes are causing modern tourism development and tourist offer is continuously adapting to these changes. Core business of tourist subjects still represents traditional, mass tourism, although world tourist traffic notes the increase of the selective tourism form. This paper will point out differences between traditional and modern tourist demand and it will also focus on factors which caused beginning of the changes. Modern technologies bring the huge management change for subjects in a tourist sector. Success of the tourist companies is conditioned by usage of the information systems in every management phase today. On the other side, new way of running the business should definitely be critically observed. That is the reason why both positive and negative effects lists of using modern technical achievements in tourist company management are going to be presented in this paper. Besides that, positive and negative effects on the tourists themselves will be
...
shown.
Keywords:
savremeni turizam / turisticko tržište / turisticka tražnja / informacioni sistemi / internet / modern tourism / tourist market / tourist demand / information systems / Internet
Source:
Uticaj interneta na poslovanje u Srbiji i svetu [Elektronski izvor] / Međunarodna naučna konferencija Univerziteta Singidunum Sinteza 2014, 25.-26.04.2014. = Impact of Internet on Business Activities in Serbia and Worldwide / Singidunum University International Scientific Conference Sinteza 2014, 2014, 738-742
Publisher:
Beograd: Univerzitet Singidunum