Eko-turizam Ovčarsko-kablarske klisure - stanje i perspektive
Authors
Stojanović, Jasna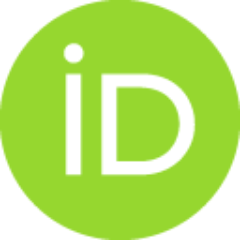 Denda, Stefan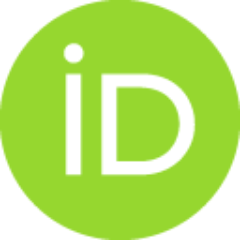 Stojanović, Maja
Contributors
Milinčić, Miroljub
Milanović, Miško
Ilić, Miljan
Conference object (Published version)

,
Lokalni ekološki pokret, Smederevo
Abstract
Eko-turizam predstavlja selektivni vid turizma, čiji je cilj očuvanje prirode, osiguranje dobrobiti lokalnog stanovništva i edukacija turista o problemima zagađenja životne sredine. Na taj ovaj način se nastoji da se podigne svest ljudi o značaju očuvanja životne sredine, kako zbog sadašnjih tako i budućih generacija. Područje Ovčarsko-kablarske klisure je proučavano zato što je proglašeno Predelom izuzetnih odlika, nalazi se na IBA listi i deo je EMERALD mreže u Srbiji. Pored potencijala za razvoj eko-turizma, klisura poseduje raznovrsne prirodne i antropogene turističke potencijale. Posmatrajući klisuru kao kompleksan turistički motiv, analizirano je trenutno stanje i buduće perspektive razvoja eko-turizma Ovčarsko-kablarske klisure.
Eco-tourism represents selective type of tourism which has a goal: protection of nature, ensuring well-being of local population and tourists education about environmental pollution. By this representation, main intention is increasing the awareness about importance of environmental protection for both current and future generations. Area of the Ovcar-Kablar gorge has been studied because it was announced as "Area of exceptional quality", it exists in a IBA list and it is part of Serbia EMERALD network. Besides ecotourism growing potential, this gorge owns various natural and anthropogenic tourist potentials. Looking at the gorge as a complex tourist motive, this paper analyzes current state and future eco-tourism development directions of the Ovcar-Kablar gorge.
Keywords:
eko-turizam / Ovčarsko-kablarska klisura / životna sredina / stanje / perspektive / ecotourism / Ovcar-Kablar gordge / environment / state / prospects
Source:
Zbornik radova / Lokalni ekološki pokret u saradnji sa Katedrom za životnu sredinu Geografskog Fakulteta Univerziteta u Beogradu organizuju Prvu ekološku konferencija sa međunarodnim učešćem Smederevo ekološki grad, Smederevo, decembar 2015, 2015, 137-143
Publisher:
Smederevo: Lokalni ekološki pokret
Projects:
Note:
Konferencija je organizovana u saradnji sa Katedrom za životnu sredinu Geografskog Fakulteta Univerziteta u Beogradu.