Primena indikatora održivog turizma na prostoru turističkog centra Sokobanja
Authors
Stojanović, Jasna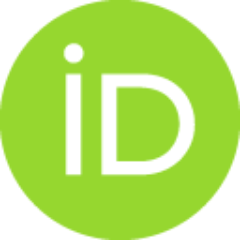 Denda, Stefan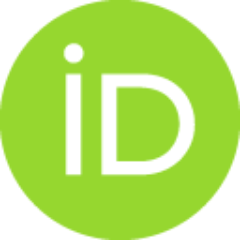 Contributors
Milinčić, Miroljub
Milanović, Miško
Ilić, Miljan
Conference object (Published version)

,
Lokalni ekološki pokret, Smederevo
Abstract
Još od 1992. godine i Konferencije Ujedinjenih nacija o životnoj sredini i razvoju raste svest o održivosti u različitim oblastima društvenog života. Jedna od njih je i turizam. Konkretno, održivi turizam čini osnovu savremenog turističkog privređivanja. Tokom vremena za potrebe utvrđivanja uticaja turizma u različitim destinacijama plasirano je nekoliko modela (načina) vrednovanja. U ovom radu je primenjen set komparativnih indikatora održivog turizma EU (ekonomski, zadovoljstvo turista, kulturni, socijalni i indikatori stanja životne sredine) na prostoru turističkog centra Sokobanja. Rezultati sezoničnosti prometa, odnosa noćenja i smeštajnih kapaciteta, kapaciteta i broja lokalnog stanovništva, intenziteta turizma, ponovljenih poseta, učešća turizma u lokalnom društvenom proizvodu, dolazaka prema vrstama transporta, načina korišćenja zemljišta i značaja turističkih agencija svrstani su u tri zone. Reč je o crvenoj, žutoj i zelenoj zoni koje su izdvojena na osnovu stanja razvoja tur
...
izma u Sokobanji. Dobijeni podaci su sublimirani u okviru tabelarnog prikaza gde je ukazano na održivost turizma ovog područja i mogućnosti njegovog unapređenja.
Since 1992, and United Nations Conference on Environment & Development, there's a growing awareness of sustainability in different fields of social life. One of them is tourism. Specifically, sustainable tourism forms the basis of modern tourism business. During the time for the purposes of determining the impact of tourism, in different destinations were placed several models (ways) of evaluation. In this paper we apply a set of EU comparative indicators of sustainable tourism (economic, tourist satisfaction, cultural, social and environmental status indicators) in the area of tourist center Sokobanja. Results of seasonal character of change, the ratio between the number of overnight stays and accommodation capacities, the ratio between capacities and the number of local population, tourism intensity, repeat visits, the share of tourism in the local national product, arrivals by means of transport, the way of land use and importance of tour agencies are grouped into three zones. It
...
is about red, yellow and green zone which are allocated on the basis of development of tourism in Sokobanja. The obtained data are sublimated within the tabular presentation where is indicated on the sustainability of tourism of this area and the possibilities for its improvement.
Keywords:
Sokobanja / indikatori / održivi razvoj / turizam / Sokobanja / indicators / sustainable development / tourism
Source:
Zbornik radova / Lokalni ekološki pokret u saradnji sa Katedrom za životnu sredinu Geografskog Fakulteta Univerziteta u Beogradu organizuju Prvu ekološku konferencija sa međunarodnim učešćem Smederevo ekološki grad, Smederevo, decembar 2015, 2015, 123-129
Publisher:
Smederevo: Lokalni ekološki pokret
Projects:
Note:
Konferencija je organizovana u saradnji sa Katedrom za životnu sredinu Geografskog fakulteta Univerziteta u Beogradu