Društvene promene i upotreba jezika u porodici Banatskih Švaba između dva svetska rata
Social Changes and Language Use in the Families of Banat Swabians Between the Two World Wars
Authors
Krel, Aleksandar
Mandić, Marija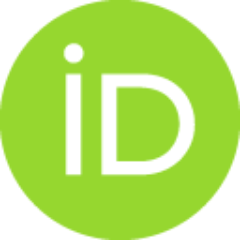 Article (Published version)

Abstract
Rad istražuje jezičku ideologiju i upotrebu jezika u porodicama Banatskih Švaba između dva svetska rata. U radu se zastupa stanovište da se jezičke prakse Banatskih Švaba ne mogu razumeti bez uvida u istorijski kontekst i najvažnija ideološka jezgra Podunavskih Švaba, kao etničke skupine kojoj oni pripadaju. Rad se stoga zasniva na prethodnim istraživanjima Podunavskih Švaba, prevashodno istoričara, antropologa i lingvista, i na savremenim terenskim istraživanjima nemačke banatske zajednice. Pokazuje se da nemačke govornike u međuratnom periodu odlikuje heterogenost jezičkih ideologija i praksi, koje zavise kako od njihovog porodičnog i društvenog statusa, tako i od promenljivih društvenih, političkih, ekonomskih i kulturnih okolnosti u Kraljevini Srba, Hrvata i Slovenaca (od 1929. godine Kraljevini Jugoslaviji) i Evropi toga doba.
The paper investigates language ideology and language use in the families of Banat Swabians between the two world wars. It is argued that the linguistic practices of the Banat Swabians cannot be understood without insight into the historical context and the most important ideological nuclei of the Danube Swabians, as the ethnic group to which they belong. The analysis is therefore based on previous research on the Danube Swabians, primarily carried out by historians, anthropologists and linguists, and on contemporary field research carried out within the German Banat community. The paper shows that the Banat Swabians in the interwar period are characterized by the heterogeneity of language ideologies and practices, which depends on their family and social status, as well as on the changing socio-political circumstances in the Kingdom of Yugoslavia and Europe at that time. The language ideologies of the Banat Swabians, as shown in the paper, oscillated between national (standardizing) a
...
nd local (vernacular). Language use was characterized by standard language culture and diglossia of Swabian (vernacular variety of German) and Hochdeutsch (literary, standardized variety). The social values attributed to local Swabian varieties in the school, in the local German press and within Swabian families also fluctuated between stigmatisation and admiration. As the Swabians inhabited areas where German was not the majority language, they praised and practiced multilingualism, especially in the public sphere. The language repertoire of all social strata included almost all the main languages of the Banat social environment – German, Hungarian, Serbian, Romanian, etc. Furthermore, we argue that the Banat Swabians perceived the entire area of the former Monarchy, and partly Germany, as interconnected cultural and social spaces. Transnational mobility was thus an integral part of their everyday and family life.
L'article explore l'idéologie linguistique et l'utilisation de la langue dans des familles des Souabes du Banat entre les deux guerres mondiales. Dans l'article est soutenu le point de vue selon lequel les pratiques linguistiques des Souabes du Banat ne peuvent être comprises sans une revue du contexte historique et des noyaux idéologiques les plus importants des Souabes du Danube, en tant qu'entité ethnique à laquelle ils appartiennent. C'est pourquoi l'article est fondé sur des recherches faites sur les Souabes du Danube, principalement celles des historiens, des anthropologues et des linguistes, et sur des recherches de terrain contemporaines dans la communauté allemande du Banat. Il s'avère que les locuteurs germanophones dans la période d'entre-deux-guerres se distinguent par l'hétérogénéité des idéologies et des pratiques linguistiques, celles-ci dépendant aussi bien de leur statut familial et social que des circonstances politiques,économiques et culturelles variables dans le Ro
...
yaume des Serbes, Croates et Slovènes (appelé à partir de 1929 le Royaume de Yougoslavie) et l'Europe de cette époque-là.
Keywords:
Podunavske Švabe / Banatske Švabe / terensko istraživanje / jezička ideologija / upotreba jezika / Danube Swabians / Banat Swabians / field research / language use / language ideology / Souabes du Danube / Souabes du Banat / recherche de terrain / idéologie linguistique / usage de la langue
Source:
Etnoantropološki problemi, 2020, 15, 4, 1187-1207
Publisher:
Београд : Филозофски факултет Универзитета у Београду
Funding / projects: