Славянские этнонимы «баварского географа»: историко-лингвистический анализ
Slavic ethnonyms in the Bavarian Geographer: A historiographic linguistic analysis
Authors
Коматина, Предраг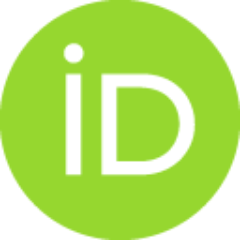 Article (Published version)

,
Санкт-Петербургский государственный университет
Abstract
The so-called Bavarian Geographer describes the ethnopolitical situation at the end of the first half of the 9th century in a wide area of Central and Eastern Europe. The names of those tribes are mostly recorded in their Germanic forms, as they were known at the time among the Franks. Those names are in their Slavic forms basically authentic, quallificative in their nature, created according to certain collective characteristics that their bearers attributed to themselves. Thus we can assume that those tribes brought those names from their ancient homeland when they settled the Elbe region, and that could be corroborated with the fact that some of those tribal names appear also among the South Slavs (Obodrites, Serbs, Milingoi = Milcians?). In the area of the ancient Slavic homeland itself, in the basin of the upper Oder, Warta, Vistula, West Bug and Upper Dniester, it lists a number of tribes that can be divided into two groups. The first would include those who still kept their old
...
names and ancient tribal identities The second group includes tribes, which, judging by their names, were new, territorially based tribes, composed of members of various tribes that during the migrations stayed at their homes. Based on the ethnonymic material from the treatise of the Bavarian Geograph and other early medieval sources, one important conclusion can be reached about the Slavic ethnonymy — in naming of the tribes, peoples and communities, the Slavs held much more to the essence than form. The names derived from the same root occur often with different suffixes, and sometimes for one and the same tribe the names are derived from another, but semantically identical root.
Keywords:
Bavarian Geographer / Slavs / Slavic tribes / Slavic ethnonyms / ethnic categories / ethnicity
Source:
Studia Slavica et Balcanica Petropolitana, 2020, 27, 1, 106-137
Publisher:
Санкт-Петербургский государственный университет
Funding / projects: