Myth and Psychoanalysis in Edipo Re by Pier Paolo Pasolini
Authors
Stevanović, Lada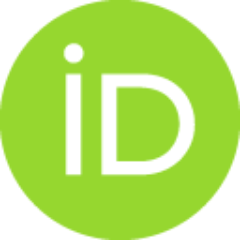 Article (Published version)

,
Univerzita Komenského v Bratislave, 2021
Abstract
Greek and Roman antiquity together with the ancient myths represent important part of European heritage, with all the dynamic aspects that this term bears. It goes about discursive practice that has powerful potential for choosing and using something from the past in order to produce meanings in presence. Perceived and constructed as a common European cradle, antiquity is specific, being shaped and reshaped in different periods and parts of Europe with different (ideological) aims. One of the most durable traces of ancient myths are found in psychology and psychoanalytical theory, which is directly related to the times of its development, that coincided with the fascination with antiquity and archaeological discoveries of the end of the nineteenth and beginning of the twentieth century. Almost everybody is familiar with Oedipus complex, but only critical academic approach to classics and myths point to the fact that when we talk about famous theory of Freud it does not go abo
...
ut interpretation of ancient myths in ancient context, but about their re-invention. This question of Freud's usage of the famous myth and its reading out of ancient context was discussed in the 1960ies by French anthropologist of ancient worlds Jean-Pierre Vernant. Almost at the same time, Pier Paolo Pasolini approached the same question in his famous film Edipo Re (1967). The focus of this paper will be film by Pasolini and his artistic application of Freud's theory to the ancient myth, which opens numerous questions important for the contextualisation and usage of myth both in ancient as well as in contemporary context.
Keywords:
Oedipus / Sophocles / Freud / Pasolini / psychoanalysis
Source:
Ethnologia Slovaca et Slavica, 2021, 42, 45-60
Publisher:
Bratislava : Univerzita Komenského, Filozofickú fakultu
Funding / projects:
Note:
Zborník Filozofickej Fakulty Univerzity Komenského