"Е, е, шта је то?" : Евнуси у војном врху византијског царства (780– 1025)
"Αἲ αἴ, τί ταῦτα;" : Eunuchs in the Military Leadership of the Byzantine Empire (780–1025)
Authors
Крсмановић, Бојана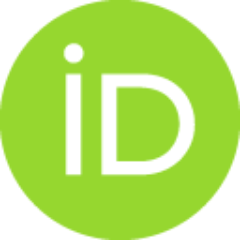 Contributors
Максимовић, Љубомир
Book (Published version)

,
Византолошки институт САНУ / ЈП "Службени гласник"
Abstract
This study discusses the role of eunuchs in the military organization of the Empire from the last decades of the 8th to the beginning of the 11th century. It aims to determine the processes and circumstances that allowed eunuchs to acquire not only military power but also receive military titles and ranks – the process that led to their official inclusion into army hierarchy. In the period between the 8th and the 11th century, when the theme system had long taken hold, military organization experienced rapid development, which was reflected in both the establishment of military functions and the (re)definition of the competences these offices entailed. These shifts can be used to differentiate the main stages in the development of the Empire's military organization: the period of the dominance of thematic military hierarchy (7th –mid-9th century); the establishment of the central command system (c. mid-9th century); the rise of command functions (second half of the 9th and the 10th cen
...
tury); and the reform of the provincial system (mid-10th – early 11th century). This process can be symbolically retraced through the office of the domestikos ton Scholon, whose evolution allows us to retrace the Empire's military history and the development and rise of military aristocracy, as well as its relations with the sovereign. In the period between Constantine V and Constantine VIII, the domestikos ton Scholon underwent a long evolution from the most important military leader in the capital to the most prestigious political and social position in the Byzantine army. For more than two and a half centuries, this office remained inaccessible to eunuchs (767/8–1025/6), which forced rulers to find other ways to include their personal servants into the army. The bestowment of the office of domestikos ton Scholon on a palace eunuch symbolically completed a process that showed that individual exceptions, which carried over from one period to the next, could change a long-standing rule.
Када су око 1270. године византијски посланици посетили двор Стефана Уроша I да би преговарали о склапању брака између његовог млађег сина Милутина и византијске принцезе Ане, ћерке цара Михаила VIII Палеолога, српски краљ је, видевши њихову раско- шну пратњу и послугу, "а нарочито евнухе", упитао "шта би они требало да буду" (τί ἂν καὶ εἴησαν οὗτοι;). Пошто су му византијски посланици објаснили да је такав "царски ред" (τάξις ... βασίλειος), те да принцези "следи таква пратња", Урош I је негодујући, наводно, рекао: "Е, е, шта је то? У нас се не живи тако!" (Αἲ αἴ, τί ταῦτα; Καὶ ἡμῖν οὐ συνήθης αὕτη ἡ δίαιτα).
Keywords:
Eunuchs / Byzantine Empire
Source:
2018, 47
Publisher:
Београд : Византолошки институт САНУ
Београд : ЈП "Службени гласник"
Funding / projects: