Biti žensko u srpskoj tradicionalnoj i savremenoj kulturi: etnografski rad Miroslave Malešević kroz prizmu rodnog pitanja
Being Female in Traditional and Contemporary Serbian Culture: The Ethnographic Work of Miroslava Malešević through the Prism of the Gender Issue
Authors
Radivojević, Sonja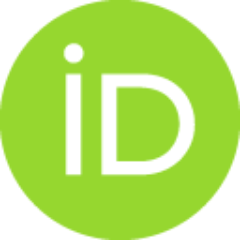 Book part (Published version)

,
Etnografski institut SANU
Abstract
Iako je danas rodno pitanje jedna od glavnih istraživačkih tema savre mene etnologije i antropologije, ono je u domaćem kontekstu dugo vremena bilo u senci. Jedna od utemeljiteljki sistematskog i doslednog zanimanja za rodnu problematiku na domaćem terenu jeste antropološkinja–etnološkinja Miroslava Malešević, čije je interesovanje za pitanje roda i naročito žena, bilo permanentno. U ovom radu predstaviću autorkin naučni i etnografski rad zasnovan na čitanju dve monografije – Didara i Žensko, skrećući pri tome pažnju na sveukupni doprinos nauci koji joj možemo pripisati.
Although, from the birth of the feminist movement and women's activities within the so-called first wave feminism of the 19th century, through the second- wave feminism that emerged in the 1960s, to contemporary third wave feminism, a large range of (in)formal rights have been gained, women's efforts to establish a level playing field in society continue, keeping this issue current. Labeled the second sex, women throughout history have been deprived of participation in social and political life, while remaining cut off from the mainstream of academia, both as researchers and writers, and as those written about. Women in academia, and the academics of women, and their unknown achievements, began to be heard during the second wave feminism, and anthropology, as a discipline that traditionally gives a voice to otherness, was a natural ally in this struggle, contributing to the continual rethinking of gender. Although today the gender issue is one of the main investiga tive the
...
mes of modern ethnology and anthropology, it has been in the shadow for a long time in the domestic context. One of the founders of a systematic and consistent interest in gender issues in Serbia is the ethnologist-anthropologist Miroslava Malešević, who has maintained a permanent interest in gender, and especially wo men. Considering the importance, quality and quantity of not only ethnographic material concerning women's perspectives on everyday life, the construction of gen der and gender relations in the traditional and contemporary context, in the village and the city and among different categories of women, but also the theoretical and methodological importance for a wider range of domestic social sciences and huma nities, I present in this paper the author's scholarly and ethnographic work based on a reading of two monographs – Didara and Female – while drawing attention to the overall contribution to science that can be attributed to it.
Keywords:
Miroslava Malešević / rod / žene / nauka / etnografija / feminizam / gender / women / humanities / ethnography / feminism
Source:
Naučnice u društvu / Women scholars and scientists in society, 2020, 431-439
Publisher:
Beograd : Etnografski institut SANU / Belgrade : Institute of Ethnography SASA
Funding / projects:
Položaj naučnica u društvu i na tržištu rada u Srbiji - Etnografski institut SANU
Note:
Zbornik radova sa naučne konferencije održane od 11. do 13. februara 2020. u Srpskoj akademiji nauka i umetnosti u Beogradu. Zbornik predstavlja jedan od rezultata projekta Položaj naučnica u društvu i na tržištu rada u Srbiji Etnografskog instituta SANU. Projekat je podržan u okviru Programa Participacije Uneska 2018–2019.