Ksenija Atanasijević – autoportret u portretima
Ksenija Atanasijević – Self-Portrait in Portraits
Authors
Bašić, Ivana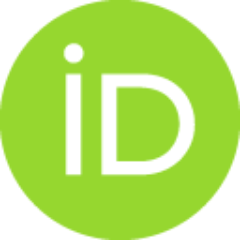 Book part (Published version)

,
Etnografski institut SANU
Abstract
Ksenija Atanasijević, prva žena doktor nauka i docent u Kralјevini SHS i eminentan filozof svog doba, bila je izrazito društveno angažovani mislilac, posebno na polјu pacifizma, antifašizma, antisemitizma i feminizma. Pored brojnih rasprava o feminizmu, ona je i autorka tekstova o značajnim žena ma. Pišući o pesnikinjama i filozofkinjama stare Grčke, ali i o sv. Terezi iz Avile ili Žorž Sandovoj, ispisivala je sopstveno razumevanje značaja naučne i umetničke kreativnosti i emancipacije žena. Izborom različitih ženskih stva ralačkih individualnosti i nadahnutim tumačenjem njihovih dela, karaktera i egzistencija – Ksenija Atanasijević je naslikala sopstveni intelektualni i emo tivni portret. Stoga se ovi njeni tekstovi mogu svrstati u žanr (auto)biografije "treperave saosećajnosti".
Ksenija Atanasijević (1894–1981), the first female Doctor of Philosophy and Assistant Professor in the Kingdom of Serbs, Croats and Slovenes, an eminent philosopher of her time, was contemporaneously a highly socially engaged thinker, especially in the fields of pacifism, anti-fascism, anti-Semitism and feminism. In addition to numerous discussions on feminism, Atanasijević authored texts on significant female historical figures – from philosophers and writers to rulers and saints. The focus of the paper is on how Atanasijević, writing about the poets and philosophers of ancient Greece, but also about Saint Teresa of Ávila or George Sand, wrote her own understanding of the importance of women's scholarly and artistic creativity and the emancipation of women. At the same time – through her choice of different women's creative individualities, and by the inspired interpretation of their works, characters and existences – Atanasijević painted her own intellectual and emotional
...
portrait.
Keywords:
Ksenija Atanasijević / portreti žena / ženska kreativnost / feministička tradicija / portraits of women / women's creativity / feminist tradition
Source:
Naučnice u društvu / Women scholars and scientists in society, 2020, 342-349
Publisher:
Beograd : Etnografski institut SANU / Belgrade : Institute of Ethnography SASA
Funding / projects:
Položaj naučnica u društvu i na tržištu rada u Srbiji - Etnografski institut SANU
Note:
Zbornik radova sa naučne konferencije održane od 11. do 13. februara 2020. u Srpskoj akademiji nauka i umetnosti u Beogradu. Zbornik predstavlja jedan od rezultata projekta Položaj naučnica u društvu i na tržištu rada u Srbiji Etnografskog instituta SANU. Projekat je podržan u okviru Programa Participacije Uneska 2018–2019.