Istorijska antropologija žena na Balkanu: metodologija i škola Svetlane Slapšak
The Historical Anthropology of Balkan Women: Svetlana Slapšak's Methodology and School
Authors
Stevanović, Lada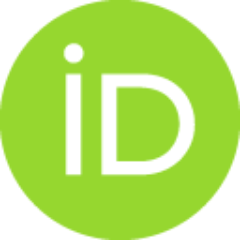 Book part (Published version)

,
Etnografski institut SANU
Abstract
Važnost proučavanja ženske istorije i društvene uloge žena kroz istoriju neosporna je i godinama unazad to su teme kojima se počela posvećivati pažnja, naročito u okviru ženskih i rodnih studija. Nevidlјivost žena toliko je bila velika kroz istoriju da se ukazivanjem na ovaj problem otvorilo mnogo pitanja ne samo u istoriografi ji, već i u različitim humanističkim disciplinama. Pojavila se potreba za novim metodologijama, jer postojeće epistemološke alatke nisu bile dovolјne niti adekvatne za teme na koje nisu ni računale. Ovaj rad predstaviće metodologiju istorijske antropologije balkanskih žena, koju je razvila Svetlana Slapšak iz istraživačkog pravca Francuske škole antropologije antičkih svetova, kojoj i sama pripada.
The importance of studying women's history, and the social role of women throughout history, is indisputable and, over the years, these topics have received particular attention in the context of women's and gender studies. The invisibility of women has been so great throughout history that, by pointing to this problem, many questions have been raised not only in historiography, but in various humanities. The need for new methodologies has emerged because existing epistemological tools were either insufficient or inadequate for topics that they had never before considered. In this paper the methodology of the historical anthropology of Balkan women, developed by Svetlana Slapšak from the research practices of the French School of Anthropology of the Ancient World, to which Slapšak herself belongs, will be introduced. An important methodological feature of this school is that, in the study of historical anthropology, it freely combines approaches, theories and disciplines, open
...
ing space not only for a new methodology and a more careful reconstruction of the historical context, but also for new topics, such as researching the marginalised – women, children, slaves, foreigners, etc. Focusing on this, Slapšak has developed a methodology for the historical anthropology of Balkan women, primarily aimed at recognising and reconstructing women's voices throughout history – both of those women who left their mark (although unrecorded in the chronicles and canons) and of anonymous actors whose voices were constantly muted. One of the possibilities of studying the invisibility of women and the inaudibility of the female voice is provided by myth – not, of course, as a historical source, but as a story that always carries within itself the dominant values of society.
Keywords:
balkanske žene / antropologija / istorija / Svetlana Slapšak / metodologija / Balkan women / anthropology / history / methodology
Source:
Naučnice u društvu / Women scholars and scientists in society, 2020, 163-170
Publisher:
Beograd : Etnografski institut SANU / Belgrade : Institute of Ethnography SASA
Funding / projects:
Položaj naučnica u društvu i na tržištu rada u Srbiji - Etnografski institut SANU
Note:
Zbornik radova sa naučne konferencije održane od 11. do 13. februara 2020. u Srpskoj akademiji nauka i umetnosti u Beogradu. Zbornik predstavlja jedan od rezultata projekta Položaj naučnica u društvu i na tržištu rada u Srbiji Etnografskog instituta SANU. Projekat je podržan u okviru Programa Participacije Uneska 2018–2019.