Стилске карактеристике лексике превода текстова из сфере православне духовности на савремени српски језик
Stylistic characteristics of lexis from Orthodox spirituality sphere texts translated into contemporary Serbian
Authors
Левушкина, Ружица С.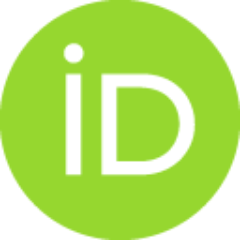 Article (Published version)

Abstract
In Serbian theolinguistics, there is a good terminological and theoretical basis for research of sacral functional stylistics complex, e.g. functional varieties and genres of the literary language determined by sacral spheres and aims of communication. In this paper, about 160–170 lexical units from two texts of this sphere and literary style have been analyzed. The first one is novel Lavr, translated into Serbian from Russian and the second is Service of the Icon of the Mother of God Ve l i k o r e - m e t s k a – translated into Serbian from the Church-Slavonic language. The first genre (novel) belongs to both the sacral and profane sphere, while the second one (service) is a genre belonging to the sacral sphere only. Stylematic characteristics of lexical units from these texts have been analyzed, mostly on lexical, phonetic-morphological and derivational language levels. In almost all cases (except terminology) stylistically adequate lexemes have been opposed to stylistic
...
ally neutral (or other) synonym(s). Although we already know what basic constitutive elements of sacral functional stylistics complex (churchslavonisms and archaisms) are, there is not enough synchronic stylistic research of concrete material belonging to sacral functional stylistics complex in the Serbian linguistics. This offered here is one of the first and we hope it to be stimulating for other researchers, so that we can create a bigger list of stylistic adequate lexemes used in sacral genres. This will be useful not only for stylistics of sacral genres, but also for the theory and practice of translation, as well as to Serbian and Slavic theolinguistics.
Keywords:
Sacral Style; Novel; Service; Stylematic Characteristic; Lexeme; Synonym
Source:
Stylistyka, 2020, 29, 385-397
Publisher:
Opole : Uniwersytet Opolski
Funding / projects: