Proizvodnja i robna razmena grožđa i vina: stanje u svetu i Srbiji (šumadijski region)
Production and foreign trade of grapes and wine: situation in the world and Serbia (Šumadija region)
Authors
Denda, Stefan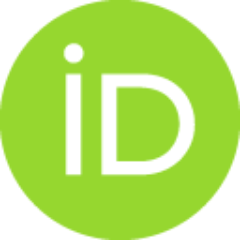 Denda, Branislav
Contributors
Vlahović, Branislav
Article (Published version)

,
Poljoprivredni fakultet, Departman za ekonomiku poljoprivrede i sociologiju sela
Abstract
Gajenje grožđa i proizvodnja vina osim ekonomskog imaju i veliki kulturološki značaj. Kao jedna od najznačajnijih biljnih kultura grožđe se uzgaja u gotovo svim delovima sveta. Grožđe i vino predstavljaju značajan deo spoljnotrgovinske razmene mnogih zemalja. Iako poseduje izuzetne preduslove za uzgoj vinove loze Srbija zaostaje u pogledu proizvodnje i izvoza grožđa i vina. U novije vreme veliki doprinos u širenju proizvodnje imaju mali, individualni proizvođači koji preuzimaju primat od nekadašnjih "društvenih giganata" iz sedamdesetih i osamdesetih godina prošlog veka. Stoga, cilj rada je ukazati na efekte gajenja vinove loze i proizvodnje vina na svetskom i nivou Srbije, dok se na mikro planu akcenat stavlja na prostor Šumadije tj. područje opštine Topola i naselje Vinča (gazdinstvo "Arsenijević").
The cultivation of grapes and wine production have great cultural significance. As one of the most important crops, grapes are grown in almost all parts of the world. Grapes and wine represent a significant part of foreign trade in many countries. Although it has exceptional conditions for grape cultivation, Serbia lags behind in terms of production and export of grapes and wine. Recently, small individual producers who took over the primacy from the former "social giants" of the seventies and eighties, have made a great contribution to the expansion of this production. Therefore, the aim of this paper is to point out the effects of grape cultivation and wine production in the world and the level of Serbia in comparison with it., On the other hand, at the micro level, the paper puts emphasis on the area of Šumadija, i.e. the municipality of Topola and settlement of Vinča (Arsenijević household).
Keywords:
vino / poljoprivredna gazdinstva / svet / Srbija / Šumadija / wine / agricultural households / world / Serbia / Šumadija
Source:
Agroekonomika, 2016, 45, 70, 81-93
Publisher:
Novi Sad : Poljoprivredni fakultet, Departman za ekonomiku poljoprivrede i sociologiju sela
Funding / projects: