Implementacija standardov v specialnih knjižnicah v Srbiji
The Implementation of Standards in Special Libraries in Serbia
Authors
Ševkušić, Milica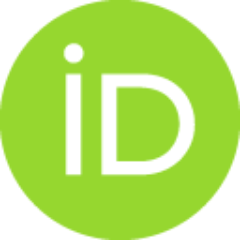 Conference object (Published version)

Abstract
Avtorica v prispevkuoriše najpomembnejše predloge za izboljšanje statusa specialnih knjižnic v Srbiji. V srbskem knjižničnem ekosistemu je koncept specialnih knjižnic dokaj neoprijemljiv. V praksi in splošni uporabi se termin specialna knjižnica uporablja za knjižnice, ki sodel javnih, kulturnih in raziskovalnih institucij tertudi poslovnih organizacij. Obenem trenutni Zakon o knjižnicah in informacijskih storitvah v Republiki Srbiji prepoznava knjižnice, ki so del raziskovalnih institucij,kot posebno vrsto knjižnic. To seodraža v Pravilniku o nacionalnih standardih za izvajanje knjižničnih storitev, kjer je za vsak tip knjižnice,identificiran v Zakonu,oblikovan poseben set standardov. V praksi se standardi (v smislu storitev, informacijske in dokumentacijske infrastrukture, števila osebja, izobrazbi in kompetencah zaposlenih itd.) redko upoštevajo. Hkrati ne obstaja mehanizem, ki bi zagotovil usklajenost s standardi. Možne rešitve bi lahko vključevale b
...
olj pragmatični pristop k definiranju knjižničnih standardov –npr. standardi na temelju profilov in storitev posameznih knjižnic, in ne le na pravnem statusu posameznih tipov knjižnic; pogoste prenove standardov, ki niso nujno povezani s prenovami področnega zakona; in ponavljajoče evalvacije usklajenosti, katerih rezultati bi bili javno dostopni.
The presentation outlines the most important initiatives aimed at improving the status of special libraries in Serbia. In the Serbian library ecosystem, the concept of special libraries is rather vague. In practice and common usage, the term 'special libraries' covers the libraries that are part of public, cultural and research institutions, as well as business organizations. At the same time, the current Law on the Library and Information Service in the Republic of Serbia recognizes the libraries that are part of research organizations as a distinct type of libraries. This is reflected in the Rulebook on the National Standards for Performing the Library Service, where distinct sets of standards are defined for each library type identified in the law. In practice, the standards (in terms of facilities, information and documentation infrastructure, the number of staff, staff education and competencies, etc.) are rarely met and there is no enforcement mechanism to ensure compliance with
...
the standards. Possible solutions could include a more pragmatic approach to defining library standards – e.g. standards based on specific library profiles and services, and not merely on the legal status of individual library types; frequent revisions of the standards that are not necessarily associated with the revisions of the LIS law; and periodic compliance evaluations, the results of which would be publicly available.
Keywords:
library and information science / library standards / Serbia / special libraries / research libraries / LIS legislation
Source:
Standardi in knjižnice / Standards for Libraries (27. in 28. september 2018, Hotel City Maribor) : Strokovno posvetovanje sekcij ZBDS, 2018
Publisher:
Ljubljana : Zveza bibliotekarskih društev Slovenije
Related items
Showing items related by title, author, creator and subject.
Степановић Тодоровић, Сања; Нинић, Марина

(Београд : Српска академија наука и уметности,

2021

)

Milenković Vuković, Biljana; Ševkušić, Milica

(

Čitalište

,

2016

)