Помињу ли се "игумански манастири" у Хиландарском типику?
Does the Typikon of Chilandar mention 'Hegumenic monasteries'?
Authors
Савић, Виктор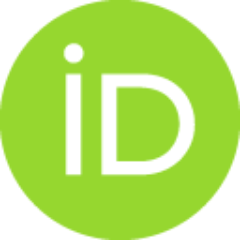 Contributors
Живојиновић, Мирјана
Article (Published version)

Abstract
У важећим преводима сабраних дела светога Саве појављује се, између осталог, једно спорно место у 13. глави Хиландарског типика, засновано на тексту најстаријег преписа с почетка XIII века (Хил., AS 156). Услед неразумевања изворног текста изграђена је терминолошка синтагма "игумански манастири". Вишеструка језичка анализа, као и поређење са Студеничким типиком, показује да је за назначено место потребна другачија интерпретација од досадашње.
In the currently available translations of the complete works of Saint Sava it is possible to find, among other things, a disputed phrase in the 13th chapter of the Typikon of Chilandar regarding the status of the Chilandar monastery and its hegumenos. The translation of this typikon is largely based on the text of the oldest manuscript copy dating from 1206 (Chil., AS 156). Earlier translators failed to capture the meaning of the successive clauses that place the monastery and the hegumenos at the same grammatical level. A multifaceted linguistic analysis, supported by the evidence of the corresponding phrase in the Typikon of Studenica, which is with great certainty assumed to have been shaped by Saint Sava, shows that the current interpretation is untenable. It is impossible to find the so-called 'hegumenic monasteries' on the Typikon of Chilandar, either in the oldest manuscript copy, or the later ones, from the third quarter of the 14th century. The phrase simply refers
...
to 'the monastery and the hegumenos, i.e. 'monasteries and hegumenoi'.
Keywords:
Хиландарски типик / "игумански манастири" / Typikon of Hilandar / monasteries / hegumeninc monasteries
Source:
Хиландарски зборник, 2017, 14, 19-27
Publisher:
Београд : Српска академија наука и уметности
Funding / projects: