Glas kao medij i "Objet petit a": muzikološki upis u studije glasa
Voice as Medium and Objet petit a: Musicological Contribution to Voice Studies
Authors
Radovanović, Bojana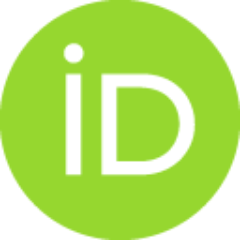 Contributors
Грујић, Гордана
Book part (Published version)

Abstract
Interesovanje za izučavanje glasa je u porastu u proteklih nekoliko godina. Brojne naučne i teorijske discipline su se upustile u teoretizaciju i proučavanje pluraliteta glasa, čije je zvučno "bivanje između" mesto višestrukog iskustvenog kodiranja. Upravo to mesto pruža priliku za raznolika inter- i trans- disciplinarna istraživanja ovog fenomena, te uspostavljanje sasvim novog interdisciplinarnog prostora, imenovanog kao studije glasa. Uzimajući u obzir da glas u muzici može predstavljati "muzički instrument, telo, osobu i lik", odnosno, može se posmatrati i kao medij, zastupnik tela izvođača i kao objet petit a, njegov status i tretman u muzikološkoj literaturi postaju naročito provokativni za sagledavanje. Imajući u vidu uloge koje glas može da preuzme u inherentno interdisciplinarnom okrilju muzikologije, cilj ovog rada jeste ispitivanje prirode i mogućnosti muzikoloških istraživanja u kontekstu nove krovne interdiscipline koja glas postavlja za zajedničkog imenitelja.
The interest in studying voice has spiked during the last few years. There are numerous scientific and theoretical disciplines, like, for example, philosophy, theoretical psychoanalysis, theatrology, vocal pedagogy, performance studies, that embarked on a journey of theoretisation and investigation of, as Konstantinos Thomaidis and Ben Macpherson would say, plurality of voice, whose aural "in-between" represents the "junction point for multiple encodings of experience." The "in-between" is the exact spot which offers opportunities for different inter- and trans- disciplinary research of this phenomena, and encourages the establishment of the new interdisciplinary space, named as voice studies. The question of voice became especially topical in musicology in the previous years. Having in mind that the voice in music can at the same time represent "a musical instrument, a body, a person and a character in performance," and can be viewed as a medium, a representative of the performer's b
...
ody and as an objet petit a, its status becomes especially intriguing. With all the roles voice can take on in inherently interdisciplinary traits of musicology in mind, the goal of this paper was to question the nature and possibilities of musicological research in the context of the new interdiscipline that places voice as the common denominator for all disciplines included.
Keywords:
glas / muzikologija / studije glasa / objet petit a / tehnologija / izvođenje / voice / musicology / voice studies / technology / performance
Source:
Владо С. Милошевић: етномузиколог, композитор и педагог. Традиција као инспирација: тематски зборник са научног скупа 2019. године, 2020, 174-183
Publisher:
Бања Лука : Академија умјетности Универзитета у Бањој Луци
Бања Лука : Академија наука и умјетности Републике Српске
Бања Лука : Музиколошко друштво Републике Српске
Funding / projects: