Nekoliko teza o umerenom modernizmu i tradiciji
A few Thesis on Moderate(d) Modernism and Tradition
Authors
Bralović, Miloš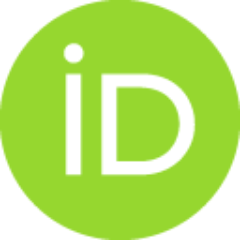 Contributors
Грујић, Гордана
Book part (Published version)

Abstract
Odnos prema tradiciji predstavlja jedno od velikih pitanja koje na određeni način objašnjava pojavu poznatu kao umereni modernizam. Ako modernizam podrazumeva progresivnu liniju razvoja umetnosti, a često i negiranje tradicije, postavlja se pitanje u kojoj meri tradicija fi gurira u umerenom modernizmu, kao na neki način, ublaženoj, širokoj publici prijemčivoj pojavnosti modernizma. Odnosno, na koji način i u kojim uslovima se određena u biti modernistička umetnost ispoljava kao 'umerena'. Stoga, pitanje odnosa tradicije i modernizma u određenim društveno-istorijskim okolnostima implicira njegovo artikulisanje kao 'umereni'. Odgovore na ova pitanja pokušaćemo da pronađemo u nekim od tumačenja modernističkih umetničkih ostvarenja i odnosa koji se prema njima uspostavio u javnosti.
One of the significant questions which explain the phenomenon known as Moderated Modernism is the question of the relationship between tradition and Modernism. If Modernism assumes a progressive trajectory of the development of arts, therefore it also assumes the negation of the tradition. Thus, there is a question of the presence of the tradition in Moderated Modernism, as, in a way, a mild form of Modernism, suitable for broader audiences. In other words, in which way and in which conditions certain artistic practice appears as 'moderated'? From that point, the question of the relationship between tradition and Modernism in a certain way implies its articulation as 'moderated'. This further implies a complicated relationship between local traditions and cosmopolitan modernism, as it was the case in British architecture in the first half of the XX century. This goes under the assumption that architecture that is 'moderate(d)' should find a compromise between the local and
...
international features. When it comes to music in our area, the question of moderate(d) modernism, a term which refers to it, is discussed through the relationship among the politics, society and arts (between socialist realism and modernism).
Keywords:
Kultura / tradicija / umereni modernizam / umetnost / arhitektura / književnost / muzika / culture / tradition / moderate(d) modernism / art / architecture / music / literature
Source:
Владо С. Милошевић: етномузиколог, композитор и педагог. Традиција као инспирација. Тематски зборник са научног скупа 2019. године, 2020, 213-220
Publisher:
Бања Лука : Академија умјетности у Бањој Луци
Бања Лука : Академија наука и умјетности Републике Српске
Бања Лука : Музиколошко друштво Републике Српске
Funding / projects: