Glas i telo kao predmet istraživanja: pogled iz muzikologije
Voice and Body as the Subject of Research: A View from Musicology
Authors
Radovanović, Bojana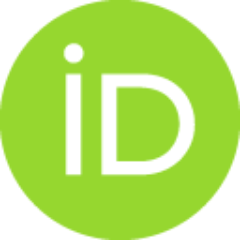 Contributors
Valjalo Kaporelo, Jelica
Article (Published version)

Abstract
Gradeći svoju ideju na temeljima stanovišta Nikolasa Kuka (Nicholas Cook) da muziku treba posmatrati kroz prizmu izvođenja, i Ričarda Leperta (Richard Leppert) da »o čemu god da se radi u muzici, u njoj se radi o telu«, u ovom tekstu se bavim pitanjem glasa i tela u muzikologiji. Kako smatra Kuk, muzikologija je kao disciplina od samih početaka fokusirana na muzički tekst, a zbog te »navike« nije sasvim sposobna niti opremljena da se posveti muzici kao izvođenju. Međutim, u poslednjih nekoliko decenija, muzikologija je počela da se otvara prema studijama izvođenja, čime je pokrenula lavinu pitanja koja podrivaju i kritički promišljaju tradicionalne ustanovljene dihotomije kao što su um–telo, misao–glas, filozofija–muzika, muškarac–žena, tekst–izvođenje, kompozitor–izvođačica. U skladu sa novim tendencijama, ovaj tekst će ponuditi pogled na istoriju glasa i tela u muzikologiji zapadnog sveta, sa posebnim osvrtom na muzikološke doprinose koji nastaju u poslednjim decenijama – studije Ri
...
čarda Leperta (1993), Hane Bozme (Hannah Bosma) (2013), Nikolasa Kuka (2013) i Jelene Novak (2015). Navedeni autori/autorke za centralni zadatak svojih razmatranja postavljaju kritičku (re)interpretaciju pozicije i reprezentacije tela i glasa u muzici zapadnog sveta, a njihovi naučni doprinosi ukazuju na pravce kojim je muzikologija krenula.
Building upon Nicholas Cook's standpoint that music should be viewed through the prism of performance, as well as on Richard Leppert's viewpoint that "whatever else music is about, it is inevitably about the body", in this text I address questions of voice and body in music and musicology. As Cook writes, musicology had been established as a discipline that is focused on the musical text, and it is because of that "habit of thought" that musicology is not completely capable of or equipped to engage fully with music as performance. However, in the last few decades, the discipline has started to open itself to performance studies, posing a number of questions that undermine and critically examine traditional dichotomies such as mind–body, thought–voice, philosophy–music, man–woman, text–performance, composer–performer. In line with these new tendencies in the science of music, this text will offer a view on the history of voice and body musicology in the Western world, with particular
...
attention given to musicological contributions which have emerged in recent decades. These include studies written by Richard Leppert (The Sight of Sound, 1993), Hannah Bosma (The Electronic Cry: Voice and Gender in Electroacoustic Music, 2013), Nicholas Cook (Beyond the Score: Music as Performance, 2013), and Jelena Novak (Postopera: Reinventing the Voice-Body, 2015). These authors have posed critical (re)interpretations of the position and representation of body and voice in music made in the modern history of the West as their primary task. Their scientific contributions, as I strive to show in this paper, point to the routes which musicology could take in light of the dominant contemporary demand for performance.
Keywords:
glas / telo / vokalno telo / izvođenje / muzikologija / voice / body / vocalic body / performance / musicology
Source:
Bašćinski glasi, 2020, 15, 1, 183-195
Publisher:
Split : Umjetnička akademija u Splitu
Funding / projects: