У јеленовом колу: мотив јелена у српској обредној лирици
In the Round Dance of the Deer: The Motif of the Deer in Traditional Serbian Ritual Songs
Authors
Trubarac Matić, Đorđina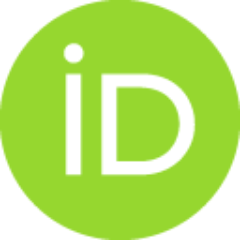 Book (Published version)

Abstract
The study deals with the meaning of the deer and hind symbolism in the traditional Serbian customs of winter solstice, both in the non-verbal texts of the ritual (zoomorphic masks, ritual actions and objects) and in the texts of the songs performed as its integral part. The variants of these songs recorded within other ritual contexts (lazarice, kraljice, weddings, slava, dodole) are also included. The methodology is developed on the bases of the theoretical framework of Yuri Lotman's theory of the semiosphere. The results of the semiotic analysis of the ethnographic descriptions of the koledari custom are compared to those reached by the analysis of the ritual koledari songs. In this way the existence of a system of semiotic codes is marked, in which the (golden antlered/winged) deer, the antlered hind and the "dewed doe" have a prominent role. The mythological and religious ideas concerning the deer present in the analysed songs reveal the idea of an entity identified wi
...
th a golden-antlered cosmic deer, who bears on his antlers two cosmogonic protagonists: the cosmic goldsmith/blacksmith and the cosmic swift-spinning lady. The former gives shape to the material world (he can appear functionally doubled in the roles of the mythical male ancestor, grandfather, protector, fertiliser), the latter spins the thread of time and life (she can appear doubled as the mythical female ancestor, the Lady of Destiny, the Mother, the "nursing-doe", the Healer or the Murderer). This cosmic deer can also appear associated with the paradigm of ideas related to the cosmic axis (cosmic mountain/cosmic tree/cosmic spindle etc.). The mentioned results point towards the central totemic position which indicates that, at some point in time, the deer was an important element of the self-describing meta-text coming from a "central semiotic mechanism" (Lotman), in which the texts with a "classifying, stratifying and organising role" (Lotman) were created. This opinion is based on two facts: 1) the deer is not found only in motifs based on the idea of fertility and death, but also in those from the domain of cultural heroes and economy (cosmic ploughman, cosmic spinner, cosmic blacksmith, cosmic goldsmith), as well as those from the domain of social institutions (marriage, rites of passage); 2) the deer is a relatively frequent motif in Serbian traditional ritual poetry ‒ it is present in the ritual songs of other customs such as lazarice, kraljice, ranilo, dodole, slava, and in wedding songs. This indicates that, at some point in time, it was probably a part of a semiotic level superior to those of any one of the particular ritual contexts mentioned. At the same time, the analysis shows that it appears within developed semiotic structures, which indicates a high degree of secondary semiotization, i.e. a long history of the development of ideas that preceded the formation of the structures we have encountered during the analysis. The semiotic models discussed support the previously expressed opinion of Aleksandar Loma that the pre-Christian religion of the Slavs was henotheistic and probably very close to the Vedic model.
Keywords:
мотив јелена / мотив кошуте / мотив срне / српска обредна лирика / коледарске песме / Лотманова теорија семиосфере примењена на анализу српске обредне лирике / сунце / плодност / гром / претхришћанска веровања / motif of deer / motif of hind / motif of doe / Serbian ritual lyrics / songs of the winter solstice / koledari / Lotman's theory of semiosphere applied to the analysis of Serbian ritual lyrics / sun / fertility / thunder / pre-Christian beliefs / destiny / судбина
Source:
2019, 1-252
Publisher:
Београд : Етнографски институт САНУ / Belgrade : Institute of Ethnography SASA
Funding / projects:
Note:
Посебна издања Етнографског институтас САНУ ; 92 / Special editionns of the Institute of Ethnography SASA ; 92. The study is written in Serbian with a summery in English (pp. 225-231).