Crni humor na filmskom platnu: od narodne do popularne kulture
Black Humor on the Film Screen: From Folk to Popular Culture
Authors
Stevanović, Lada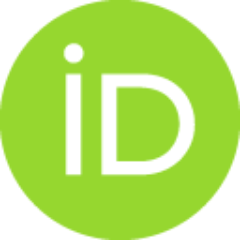 Article (Published version)

Abstract
Polazeći od različitih definicija crnog humora, rad preispituje ovaj kom- pleksni fenomen i njegovo folklorno poreklo u grčkoj antici. Kroz prizmu teorija Olge Frejdenberg i Mihaela Bahtina, parodija tj. karneval se uspostavljaju kao pogled na svet suprotan ali i paralelan ozbiljnom, oficijelnom i hijerarhijskom poretku. Upravo takva slika sveta, kroz suočavanje sa smrću, generiše u antičkoj Grčkoj pojavu pozorišta i žanr komedije koji se mogu smatrati pretečom crnohumornih filmskih komedija. Ukazavši na isprepletanost smeha i smrti, kao i postojanje crnog humora u narodnoj kulturi grčke antike, zanimljivu vezu između savremenih crnih komedija i srpske narodne kulture predstavljaju izvođačko-predstavljačke obredne igre sa prizorima smrti i oživljavanja. Motive i atmosferu ovih igara lako je prepoznati u domaćim filmskim crnim komedija ma, a kao primer analize tj. studija slučaja uzima se film Maratonci trče počasni krug.
The paper is dealing with the complex phenomenon of black humor. Start ing from different definitions about its origin, the author questions its folklore origin in Greek antiquity. Through the prism of the theories of Olga Freidneberg and Michael Bakhtin, parody and/or carneval appear as a worldview contrary and at the same time parallel to the serious, official, hierarchical order. Exactly this image of the world, and conceptualization of death on its grounds, lead in ancient Greece to the appearance of the theatre and comedy, that is regarded to be the predecessor of black film comedies. Pointing out the intertwinement of laughter and death, as well as the existence of black humor in the Greek antiq uity, the author also deals with interesting connection between film black com edies and Serbian performative ritual games with motives of death and the dead.Such motives and the atmosphere that they provoke are easily recognized in the Serbian black comedies. As an example, i.
...
e. a case study is taken the film Mara thon Family. Apart from that, the paper offers an insight into the theoretical ap proaches to the phenomenon of black humor in literature and film, which opens the space to trace two more intertwined paths of influence on the mentioned black comedies. One path is literary and goes back to comedies by Branislav Nušić – The bereaved family and The deceased, while the other leads to the whole genre of films with the dark humour that has developed since the 1960s in Europe and the USA. In spite of the undoubtable influences, the short insight into the subgenres of dark humour in the mentioned films reveals the specificity of the black humor in the Serbian cinematography that might be related to folk humoristic games with the motive of death.
En prenant pour point de départ les différentes définitions de l'humour noir, l'article réexamine ce phénomène complexe et son origine folklorique dans l'Antiquité grecque. À travers le prisme des théories d'Olga Freidenberg et de Mikhaïl Bakhtine, la parodie, c'est-à-dire le carnaval s'instaure comme une vi sion du monde contraire mais à la fois parallèle à l'ordre sérieux, officiel et hiérarchique. C'est exactement cette vision du monde là, à travers sa confronta tion avec la mort, qui génère dans la Grèce antique l'apparition du théâtre et du genre de la comédie qui peuvent être considérés comme ancêtres des comédies cinématographiques d'humour noir. Après avoir rendu compte de l'entremêle ment du rire et de la mort, ainsi que de l'existence de l'humour noir dans la culture populaire de l'Antiquité grecque, il s'agit de montrer un lien intéres sant existant entre les comédies contemporaines noires et la culture populaire serbe sous forme des danses rituelles accompagnées
...
des spectacles de la mort et de la ranimation. Les motifs et l'atmosphère de ces danses sont facilement reconnaissables dans les comédies cinématographiques noires serbes, et c'est à titre d'exemple qu'a été analysé le film Les marathoniens courent leur tour d'honneur.
Keywords:
smeh / smrt / crni humor / narodna kultura / film / laughter / death / black humor / popular culture / rire / mort / humour noir / culture populaire
Source:
Etnoantropološki problemi / Issues in Ethnology and Anthropology, 2019, 14, 4, 1187-1201
Publisher:
Beograd : Univerzitet u Beogradu, Filozofski fakultet - Odeljenje za etnologiju i antropologiju / Belgrade : University of Belgrade, Faculty of Philosophy - Department of Ethnology and Anthropology
Funding / projects:
Related items
Showing items related by title, author, creator and subject.
Томић, Зорица

(Београд : Српска академија наука и уметности,

2017

)

Николић, Марина

(Београд : Институт за српски језик САНУ,

2010

)

Вуксановић, Дивна

(Београд : Српска академија наука и уметности,

2017

)