Crni Orfej: antički mit u brazilskoj kinematografiji
Ancient Myth in Brazilian Cinematography: Black Orpheus
Authors
Stevanović, Lada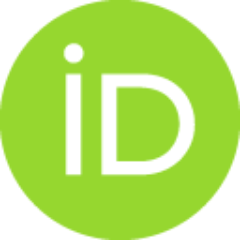 Article (Published version)

Abstract
Rad se bavi filmskim adaptacijama mita o Orfeju koje su nastale u Brazilu 1959. i 1999. godine. Budući da se u oba filma Orfej pojavljuje kao Afro-Brazilac, novo ispisane verzije mita se dovode u vezu sa Sartrovim konceptom Crnog Orfeja i pokretom crnaštva koji se pojavio 1930-ih u Parizu kao odgovor crnih frankofonih intelektualaca na rasne mitove i kolonijalne stereotipe. U radu se razmatra evropski odnos prema an-tičkoj Grčkoj utemeljen u kolonijalnom stavu kojim se polaže ekskluzivno pravo na ovu prošlost, te se recepcija antičkog mita pojavljuje ne samo kao ogledalo ovog odnosa veći kao prostor subverzije i moguće intervencije. U kojoj meri filmovi Crni Orfej (1959) i Orfej (1999) podrivaju koncept evropskog kulturnog elitizma, rasnih stereotipa i klasnih nejednakosti, a u kojoj meri ih potvrđuju, biće predmet analize ovog rada.
The paper deals with two film adaptations of the myth of Orpheus that were made in Brazil in 1959 and 1999. In view of the fact that in both films Orpheus appears as Afro-Brazilian, these two versions of the myth may be related to Sartre's concept of Black Orpheus, and the movement of Negritude that appeared in Paris in the 1930s as an answer of the black francophone intellectuals to racial myths and colonial stereotypes. Regarding the fact that the European attitude towards ancient Greece is also characteristic of another kind of colonialism that is cultural, based on the claim of exclusive right to this past, the ancient myth that often appears only as a mirror of this relationship, functions in these films as a space for subversion and resistance to different types of colonial power. The films that are the focus of this paper are Black Orpheus (1959) directed by Marcel Camus, which is a French-Italian-Brazilian coproduction, and Orpheus (1999) by Carlos Diegue
...
s, an entirely Brazilian production. Both films were inspired by the theatrical play written by Vinícius de Moraes, Orfeu da Conceição (1953). Although he himself participated in the production of Camus's Black Orpheus, in the end he refused to be credited because in the film, the main idea of his drama was lost, which was to show Afro-Brazilians as the main protagonists of the Greek myth pointing out injustices and difficulties of Afro-Brazilian people in social reality, but also in the context of cultural and racial hegemony that clearly claimed the ancient Greek myth to be the heritage of European white men. Similarly, disappointed, Carlos Diegues decided to make another film together with Vinícius de Moraes. However, the plan was interrupted by Moraes death in 1980, but Diegues succeeded in filming it in 1999. The paper compares the two films focusing on the question to which extent these films challenge or confirm European cultural elitism, racial stereotypes and class inequalities.
Cet article traite les adaptations cinématographiques du mythe d'Orphée produites au Brésil en 1959 et 1999. Étant donné qu'Orphée est dans les deux films représenté comme un Afro-Brésilien, les nouvelles versions du mythe sont mises en relation avec le concept sartrien d'Orphée noir et le mouvement de la négritude apparu dans les années 1930 à Paris comme une réponse des intellectuels francophones noirs aux mythes raciaux et aux stéréotypes coloniaux. Dans l'article est traité le rapport européen envers la Grèce antique fondé sur l'attitude coloniale consistant à réclamer un droit exclusif sur ce passé, de sorte que la réception de ce mythe antique apparaît non seulement comme un miroir de ce rapport mais aussi comme un espace de subversion et d'intervention possible. Dans quelle mesure les films Orphée noir (1959) et Orphée (1999) minentils le concept de l'élitisme européen culturel, des stéréotypes raciaux et des inégalités de classe, et dans quelle mesure les confirment-il
...
s?
Keywords:
Orfej / Crni Orfej / antika / kolonijalizam / Brazil / Orpheus / Black Orpheus / antiquity / colonialism / Orphée / Orphée noir / l'antiquité / colonialisme / Brésil
Source:
Етноантрополошки проблеми / Issues in Ethnology and Anthropology, 2020, 15, 2, 401-416
Publisher:
Beograd : Univerzitet u Beogradu, Filozofski fakultet - Odeljenje za etnologiju i antropologiju / Belgrade : University of Belgrade, Faculty of Philosophy - Department of Ethnology and Anthropology
Funding / projects: