Kompleksne putanje ljudskih sudbina: mogu li se naučno prepoznati?
Complex trajectories of human destinies: is it possible to identify them using scientific methods?
Authors
Rill, Helena
Stevanović, Lada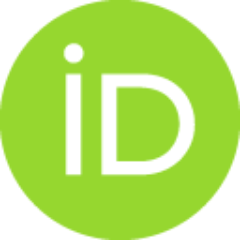 Article (Published version)

Abstract
Tekst predstavlja uvodno i teorijsko razmatranje istraživanja migracija (iz Slovenije u Srbiju) metodom usmenih intervjua, tj. razgovora vođenih sa ženama u okviru projekta usmenih istorija, koje je započela Helena Rill. Projekat i razgovori osmišljeni su tako da razotkriju "drugu", tj. intimnu stranu medalje migracija koja se ne zadovoljava javnim narativima o broj kama, datumima i itinerarijima koje migranti prelaze. Polazeći od pojma migracije srca, koji je uveo etnolog Dušan Drljača 1 kao termin koji se odnosi na selidbe motivisane ljubavlju, u radu se predlaže proširivanje značenja pojma i ukazuje na činjenicu da svaka migracija, bila ona prinudna ili do brovoljna, iznenadna ili dugo planirana, ostavlja trajne promene i tragove na ljudskoj duši. Značajno za razumevanje ličnih i individualnih sećanja ispovesti jeste i to što su ona često daleko komplikovanija i teže uklopiva u javne narative. To je razlog iz kog se razmatraju i pojmovi pamćenja kao kolektivnog fenomena
...
(kreiranog odozgo) i sećanja kao intimnog, ličnog i pojedinačnog.
The paper is an introductory and theoretical analysis of the study of migrations (from Slovenia to Serbia) using the method of oral interviews, i.e. conversations with women as part of an oral history project, started by Helena Rill. The project and the conversations are designed to reveal the »other«, the intimate side of migrations, which is not limited to public narratives about the numbers, dates, and migration itineraries. Building upon the concept of migrations of the heart 5 , introduced by the ethnologist Dušan Drljača to denote love-motivated migrations, the paper suggests that the meaning of the term should be expanded and highlights the fact that any migration, no matter whether forced or voluntary, sudden or carefully planned, makes lasting changes and leaves traces in the human soul. The fact that individual and personal memory testimonials are often far more complicated and more difficult to fit into public narratives is important for their understanding. Th
...
is is the reason why the concepts of memory as a collective phenomenon (created from above) and memory as something intimate, personal and individual are also discussed.
Besedilo predstavlja uvodno in teoretično obravnavno raziskovanja migracij (iz Slovenije v Srbijo) po metodi ustmenih intervjujev, tj. pogovorov z ženskami v okviru projekta ustmene zgodovine, k ga je začela Helena Rill. Projekt in pogovori so namenjeni razkrivanju »druge«, tj. intimne plati migracijske medalje, ki se ne zadovolji s splošnimi pripovedmi o številkah, datumih in itinerarjih migrantov. Izhajajoč iz pojma migracije srca, ki ga je etnolog Dušan Drljača 4 uvedel kot termin, ki se nanaša na selitve, motivirane z ljubeznijo, je v članku predlagana njegova pomenska razširitev in osvetljeno dej stvo, da vsaka migracija, najsi bo nujna ali prostovoljna, nenadna ali dolgo načrtovana, v človeški duši pušča trajne spremembe in sledi. Za razumevanje zasebnih in individualnih spominov in izpovedi je značilno, da so ti pogosto izredno zapleteni in se le stežka vključuje jo v javne (uradne) pripovedi. To je tudi razlog za obravnavo pojmov spomina kot kolektivnega fenomena
...
(ustvarjenega »od zgoraj«) in spominjanja kot nekaj intimnega, zasebnega in posameznega.
Keywords:
migracije, usmene istorije, žene, sećanje / migrations, oral histories, women, memory / migracija, ustmena zgodovina, ženske, spominjanje / migracije / usmene istorije / žene / sećanje / migrations / oral histories / women / memory / migracija / ustmena zgodovina / ženske / spominjanje
Source:
Slovenika : časopis za kulturu, nauku i obrazovanje / Slovenika : časopis za kulturo, znanost in izobraževanje, 2020, 6, 115-128
Publisher:
Beograd : Univerzitet u Beogradu, Filološki fakultet / Univerza v Beogradu, Filološka fakulteta
Beograd : Nacionalni savet slovenačke nacionalne manjine u Srbiji / Nacionalni svet slovenske narodne manjšine v Srbiji
Funding / projects: