Društveni obrasci prirodnih katastrofa: slučaj Katrina
Social patterns of natural disasters: The case of hurricane Katrina
Authors
Filipović, Mirko
Žakula, Sonja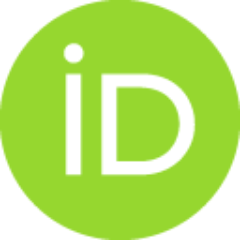 Article (Published version)

Abstract
U javnom mnjenju i imaginaciji, prirodne nesreće i katastrofe unesrećuju sve podjednako. Međutim, one se ne dešavaju u istorijskom, političkom, ekonomskom, socijalnom vakuumu. U svakoj fazi i aspektu – uzroci, ranjivost, spremnost, posledice, odgovor, rekonstrukcija, konture nesreće i plaćena cena, u manjoj ili većoj meri društveno su uslovljeni. Prirodne katastrofe, zapravo, odražavaju i pojačavaju reljefnost postojećih nejednakosti i njihove efekte. To je bio slučaj i s uraganom Katrina. Crni, siromašni, stari... ostali su u potopljenom Nju Orleansu zato što je njihova ekonomska i društvena ekskluzija smanjila njihovu mogućnost da pobegnu od nesreće (kao, uostalom i njihovu mogućnost da pobegnu od siromaštva). Da je Katrina bila samo puki akcident koji se tiče geografije i ekologije, moglo se mirno čekati na razrešenje njenih posledica. No kako nejednakosti koje je ona učinila jasno vidljivim imaju duboke društveno-istorijske korene, bilo je iluzorno očekivati da bi one mogle biti sa
...
nirane ponuđenim javnim politikama. Zato Katrina ostaje snažan podsetnik za one koji se zalažu za izgradnju pravednog društva i pune demokratije.
Public perception and imagination tend to view natural disasters and catastrophes as phenomena that impact everyone equally. However, they do not occur in a historical, political, economic or social vacuum. Every phase and aspect of a disaster – its causes, vulnerability, preparedness, aftermath, response, reconstruction, the scope of the disaster and the price paid in the end are, to a lesser or greater extent, socially conditioned. Natural disasters actually replicate and amplify existing social inequalities and their effects. Such was also the case with hurricane Katrina. Black people, the poor, the elderly... remained in sunken New Orleans because their economic and social exclusion diminished their possibility to escape the disaster (the same way it diminished their opportunity to escape poverty). Had Katrina been a mere accident of geography and ecology, it would have been possible to peacefully await the resolution of its aftermath. However, because the inequalities which Katrin
...
a made apparent have deep socio-historical roots, it was illusory to expect that they would be repaired by the public policies on offer. Because of this, Katrina remains a powerful reminder to those advocating for a more just and democratic society.
Dans l'opinion et l'imagination publique, les désastres et les catastrophes naturelles rendent tout le monde également malheureux. Cependant, elles ne se déroulent pas dans un vide historique, politique, économique et social. Dans chaque phase et sous chaque aspect – les causes, la vulnérabilité, la capacité à réagir, les conséquences, la réponse, la reconstruction, les contours du désastre et le prix payé, dans une plus petite ou grande mesure, sont conditionnés socialement. Les catastrophes naturelles, en réalité, reflètent et accentuent le caractère des inégalités existantes et leurs effets. Cela a également été le cas de l'ouragan Katrina. Les noirs, les pauvres, les vieux ... sont restés dans la Nouvelle Orléans inondée parce que leur exclusion économique et sociale les a entravés de fuir ledésastre (comme, d'ailleurs de fuir la pauvreté). Si Katrina n'avait été qu'un pur accident tenant de la géographie et de l'écologie, on aurait pu calmement attendre l'aboutissement de ses cons
...
équences. Mais, comme les inégalités qu'elle a rendues bien visibles ont des racines socio-historiques profondes, il était illusoire de s'attendre à ce que l'on puisse y remédier par des politiques publiques proposées. C'est pourquoi Katrina reste un fort mémento pour ceux qui militent pour la construction d'une société juste et d'une pleine démocratie.
Keywords:
katastrofa / siromaštvo / klasa / rasa / birokratija / kriminal / rekonstrukcija / ekološka nejednakost / catastrophe / poverty / class / race / bureaucracy / crime / reconstruction / ecological inequality / pauvreté / classe / bureaucratie / criminalité / inégalité écologique
Source:
Етноантрополошки проблеми / Issues in Ethnology and Anthropology, 2017, 12, 1, 195-215
Publisher:
Beograd : Univerzitet u Beogradu, Filozofski fakultet - Odeljenje za etnologiju i antropologiju / Belgrade : University of Belgrade, Faculty of Philosophy - Department of Ethnology and Anthropology
Funding / projects: