Моћ наратива: утицај прича о излечењу путем неконвенционалне медицине
The Power of Narrative: The Impact of Stories about Healing through Unconventional Medicine
Authors
Trifunović, Vesna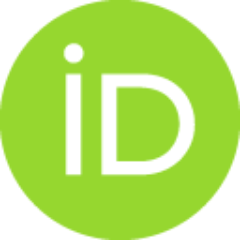 Article (Published version)

Abstract
The paper considers the importance and impact of narratives about healing through unconventional medicine, from the viewpoint of the anthropology of folklore. Thus, the paper deals with the ways in which such stories function and ways in which they are classified as a genre, as well as the effect that they have on their audience and the social conditions which enable their transmission. These stories are of importance in considering the social issue of the treatment of illness, because they tell of the possibility of being cured even in cases of lethal disease. Their importance for the recipients is directly linked to this, because these narratives encourage the belief in unconventional healing methods and give hope in facing disease. Special attention has been given to the factors which lead the recipients to believe these narratives.
Dans ce texte sont traitées l'importance et l'influence des récits de guérison à l'aide de la médecine non conventionnelle, et cela du point de vue de l'anthropologie du folklore. Cela signifie qu'il y est question du mode de fonctionnement de ces récits et de leur classification générique, ainsi que de l'effet provoqué chez les auditeurs et enfin des conditions sociales propices à une telle transmission. Ces récits sont importants pour un problème social par ailleurs fondamental, celui du traitement et de la guérison des maladies, parce qu'ils présentent la possibilité de guérir même dans le cas des maladies les plus graves. A cela se rattache directement leur importance pour les auditeurs eux-mêmes, car de tels récits encouragent la confiance dans les méthodes non conventionnelles de traitement et offrent l'espoir au moment où l'on affronte la maladie. C'est pourquoi une attention particulière est accordée à la question des facteurs qui
...
incitent les auditeurs à croire à ces récits.
Keywords:
narrative / unconventional medicine / healers / folklore / récit / médecine non conventionnelle / guérisseurs / folklore / narativ / nekonvencionalna medicina / iscelitelji / folklor
Source:
Етноантрополошки проблеми / Issues in Ethnology and Anthropology, 2012, 7, 4, 979-998
Publisher:
Beograd : Univerzitet u Beogradu, Filozofski fakultet - Odeljenje za etnologiju i antropologiju / Belgrade : University of Belgrade, Faculty of Philosophy - Department of Ethnology and Anthropology Projekti:
Funding / projects: