Урок у српској народној традицији
The evil eye in Serbian folk tradition
Authors
Ђорђевић, Весна
Аксић, Нина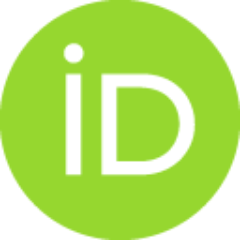 Book part (Published version)

,
Univerzita Komenského v Bratislave, 2019
Abstract
The belief in the existence of the 'evil eye' and the ability to bewitch somebody or something using eyes and words, either intentionally or otherwise, is widespread in Serbian folk tradition. The subject of this paper is the presentation of Serbian linguistic and ethnological data related to the phenomenon of the 'evil eye' which has been taken from ethnographic material and dictionaries. The analysis shows a strong connection among language units (lexemes and phrasemes) and ethnological notions about the 'evil eye'.
Verovanje u postojanje "uroka" i sposobnost da se neko ili nešto omađija očima i rečima, bilo namerno ili ne, rasprostranjeno je u srpskoj narodnoj tradiciji. Tema ovog rada je predstavljanje srpskih lingvističkih i etnoloških podataka vezanih za fenomen "uroka" koji su preuzeti iz etnografskog materijala i rečnika. Analiza pokazuje snažnu vezu između jezičkih jedinica (lekseme i frazeme) i etnoloških pojmova o "uroku".
Keywords:
urok / frazeologija / etnološki pojam / zle oči / evil eye / phraseology / Serbian folk tradition / ethnological notions
Source:
Percepcia nadprirodzena vo frazeologii, Slavofraz 2019, 2019, 120-126
Publisher:
Bratislava : Univerzita Komenského
Funding / projects: