Turbotronik: studija slučaja Lenharta Tapesa i Mirjane Raić
Turbotronic: Case study of Lenhart Tapes and Mirjana Raić
Authors
Rašić, Miloš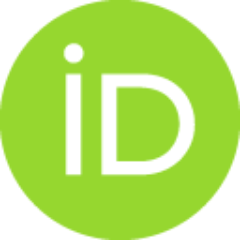 Article (Published version)

Abstract
Turbotronik se kao pravac u srpskoj popularnoj muzici javlja od 2010. godine, kada je Lenhart imao svoj prvi nastup na Improstoru u Novom Sadu. Nastavljajući dalje s radom, oko njega se stvara ceo krug publike, kao i drugih izvođača koji se bave određenim vidom improvizacije muzike. Taj pravac, nekako neplanski, dobija naziv Turbotronik, po istoimenoj reportaži Vice portala. Danas Turbotronik obuhvata nekoliko najrazličitijih grupa koje se bave miksovanjem različitih muzičkih žanrova – od repa, preko popa, pa sve do turbofolka. Ipak, kao začetnik i kao ključna figura turbotronika, izdvaja se Lenhart Tapes. Lenhart je muzičar koji se bavi miksovanjem najrazličitijih zvučnih sadržaja s audio kaseta. Od 2014. godine, Lenhart otpočinje saradnju s Mirjanom Raić, koja mu se priključuje prvenstveno pevajući tradicionalnu muziku u njegovim kompozicijama. Lenhart i Mirjana su do sada snimili desetak pesama i imali su nekoliko zajedničkih nastupa. U ovom radu imam nekoliko ciljeva. Prvenstveno,
...
predstaviću razvoj i ključne karakteristike Turbotronika kao alternativnog muzičkog pravca. Potom, dalju analizu usmeriću ka pomenutim pojedincima – Vladimiru Lenhartu (Lenhart Tapes) i Mirjani Raić. Kroz koncepte muzičke biografije, muzičke zaostavštine, improvizacije i konstrukcije sociokulturne drugosti muzikom, koje ću prvenstveno temeljno razmotriti, ključni cilj mi je da dekodiram poruku koju ovi umetnici šalju široj publici kroz svoju muziku. Rad je zasnovan na građi proistekloj iz polustrukturiranih intervjua koje sam s Lenhartom i Mirjanom obavio u nekoliko navrata, ali i na ličnoj opservaciji i participaciji na njihovim probama i koncertima.
Turbotronic has been a trend in the Serbian popular music since 2010, when Lenhart had his first performance at Improstor in Novi Sad. Continuing with his work, an entire circle of audience has been created around Lenhart, as well as other artists who deal with a certain kind of improvisation of music. This direction gets the name Turbotronic, somehow unplanned, according to the same name reportage of the Vice Portal. Nowadays Turbotronic includes several different groups dealing with the mixing of various music genres – from rap, through pop, to turbo-folk. However, Lenhart Tapes is a founder and a key figure in turbotronic. Lenhart is a musician who deals with the mixing of various audio content from an audio cassette tapes. Since 2014, Lenhart has begun cooperating with Mirjana Raić, who joins him primarily by singing traditional music in his compositions. So far, Lenhart and Mirjana recorded around ten songs and had several joint appearances. In this paper I have several goals. Pri
...
marily, I will present the development and key features of Turbotronic as an alternative music genre. Then, my further analysis will be directed to mentioned individuals – Vladimir Lenhart (Lenhart Tapes) and Mirjana Raić. Through the concepts of musical biography, musical legacy, improvisation and construction of socio-cultural otherness with music,which I will consider primarily thoroughly, my key goal is to decode the message that these artists send to the wider audience through their music. The paper is based on the data derived from interviews I conducted with Lenhart and Mirjana on several occasions, but also on personal observation and participation in their rehearsals and concerts.
Turbotronik en tant que courant dans la musique populaire serbe apparaît depuis 2010, lorsque Lenhart a donné son premier concert dans Improstor à Novi Sad. Lorsqu'il poursuit son travail, autour de lui se crée un cercle de public, ainsi que d'autres exécutants qui pratiquent une forme particulière d'improvisation en musique. Ce courant, un peu par hasard, est nommé Turbotronik, d'après le reportage éponyme du portail Vice. Aujourd'hui Turbotronik comprend plusieurs groupes les plus divers qui pratiquent le mixage des genres musicaux variés – depuis le rap, en passant par le pop, jusqu'au turbofolk. Cependant, on peut distinguer Lenhart Tapes comme fondateur et comme figure clé de turbotronik. Lenhart est un musicien qui pratique le mixage des contenus sonores les plus divers pris sur des cassettes audios. Depuis 2014, Lenhart s'est lancé dans une collaboration avec Mirjana Raić, qui se joint à lui principalement en chantant de la musique traditionnelle dans ses compositions. Lenhart e
...
t Mirjana ont jusqu'à maintenant enregistré une dizaine de chansons et ont donné plusieurs concerts communs. Dans ce travail j'ai plusieurs objectifs. Premièrement, je vais présenter le développement et les caractéristiques clé de Turbotronik comme d'un courant musical alternatif. Ensuite, je vais orienter mon analyse vers les individus évoqués – Vladimir Lenhart (Lenhart Tapes) et Mirjana Raić. À travers les concepts de biographie musicale, de legs musical, d'improvisation et de construction de l'altérité socio-culturelle par la musique que je vais d'abord examiner méticuleusement, mon principal objectif est de décoder le message que ces artistes envoient à un large public à travers leur musique. Le travail est basé sur le matériel recueilli dans des interviews que j'ai effectués avec Lenhart et Mirjana à plusieurs reprises, mais également sur les observations personnelles et sur ma participation à leurs répétitions et concerts.
Keywords:
Lenhart Tapes / Mirjana Raić / turbotronik / improvizacija / improvization / improvisation
Source:
Етноантрополошки проблеми / Issues in Ethnology and Anthropology, 2018, 13, 4, 951-969
Publisher:
Beograd : Univerzitet u Beogradu, Filozofski fakultet - Odeljenje za etnologiju i antropologiju / Belgrade : University of Belgrade, Faculty of Philosophy - Department of Ethnology and Anthropology
Funding / projects:
Note:
Tematski broj: Antropologija muzike, II deo (urednik temata Mladen Stajić) / Thematic Issue: Anthropology of Music, Part II (Visiting Editor: Mladen Stajić).