Prevazilaženje "Evropskog nasleđa": Oslobađanje etnološke imaginacije – Izveštaj sa IX kongresa SIEF-a (16-19. juni, Deri/ Londonderi, Velika Britanija).
Authors
Prelić, Mladena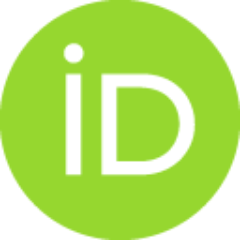 Contribution To Periodical (Published version)

Abstract
Od 16. do 19. juna 2008. godine, održan je u Deriju/Londonderiju (Severna Irska, Velika Britanija) IX SIEF-ov kongres pod naslovom Transcending "European Heritages": Liberating the Ethnological Imagination. Lokalni organizatori su bili Alsterski univerzitet (University of Ulster) i Akademija za irsko kulturno nasleđe (Academy for Irish Cultural Heritages). Rad Kongresa se odvijao kroz ukupno 45 panela i 15 radionica, a u jednoj od sala organizovane su poster-prezentacije. Na panelima učesnici su se bavili pitanjima kulturnog nasleđa u Evropi (European herritages), prevazilaženjem problema teorije i prakse (Transcending Theories and Practices), o mogućnostima ostvarivanja "etnološke imaginacije" (Performinig the Ethnological Imagination).
Keywords:
SIEF / IX kongres / Deri/Londonderi (Severna Irska, Velika Britanija) / Međunarodno društvo za etnologiju i folklor
Source:
Etnoantropološki problemi / Issues in Ethnology & Anthropology, 2008, 3, 2, 173-175
Publisher:
Beograd : Univerzitet u Beogradu, Filozofski fakultet - Odeljenje za etnologiju i antropologiju